Rooftop Senior Photoshoot in Austin, Texas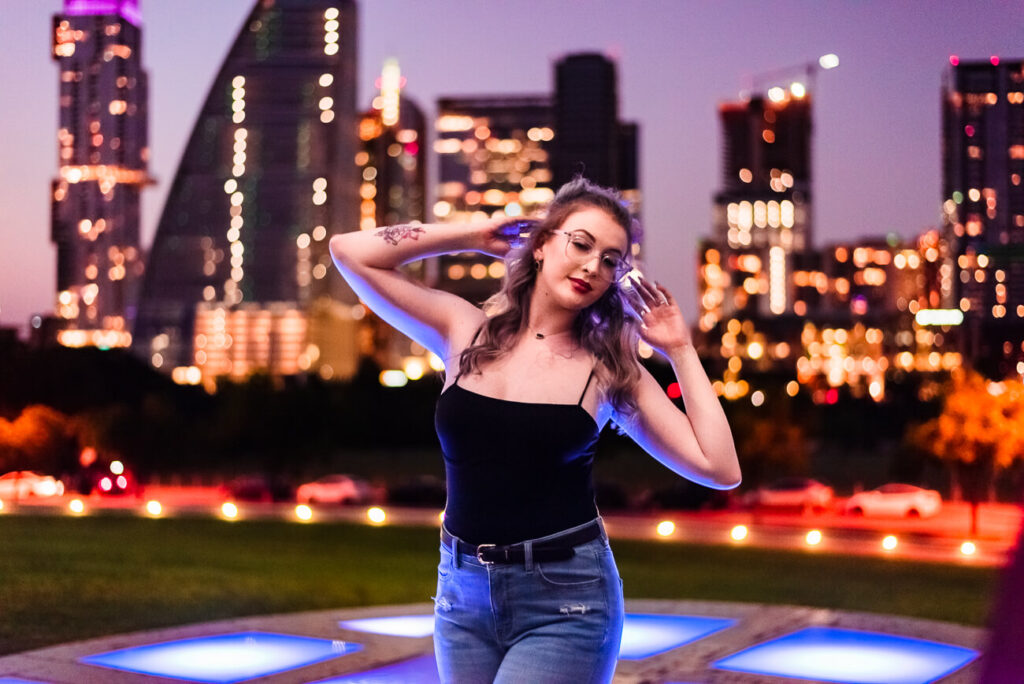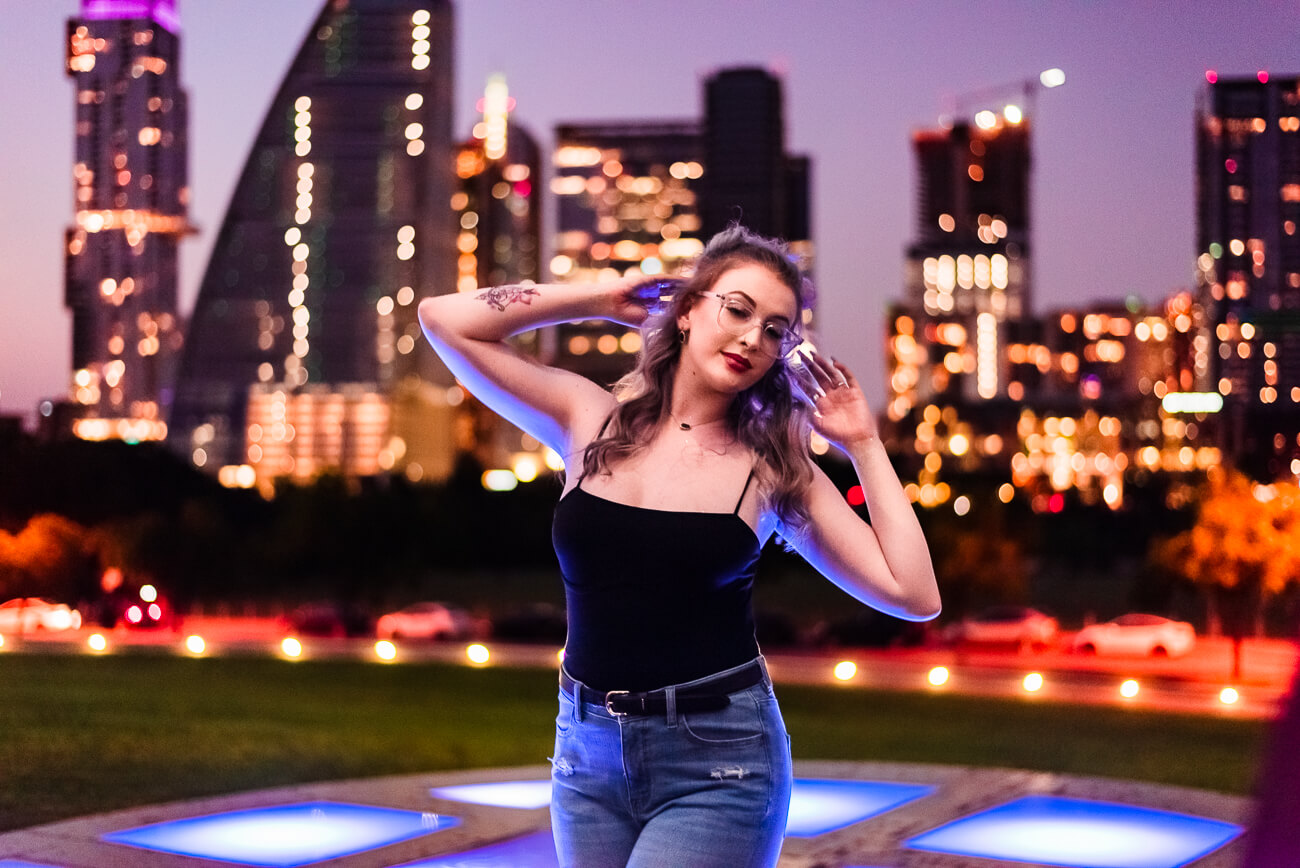 Urban Rooftop Senior Portraits in Austin
OMG you guys! Eeeeee! I am so excited to share this rooftop senior photo shoot in downtown Austin, Texas with all of you! I was floating through this session in awe of Katie. She was such a natural in front of the camera it was almost a shame to end the shoot. My card was bursting with SO many beautiful photos it took me forever to cull and edit this one. Still under the promised 3 weeks, but dang it was a struggle.
Where to take rooftop portraits in Austin
There are a ton of locations that have free or low cost access to a rooftop for the skyline views, but there are three that are consistently used for photos in Austin.
Rooftop Photos at the Long Center in Austin, Texas
We started out at the Long Center and walked around to utilize the surrounding nature. From there we made our way to the area on the pavilion with Austin's beautiful skyline. On the way to the rooftop we stopped because, like me, Katie's favorite color is purple and we found a gorgeous purple wall! Don't you love it when little things like that come together by chance? Perfection! Katie had requested to do some photos with her car on the rooftop. Katie blew my socks off to be honest. She was a whole vibe and she brought the fire. It was one of those moments where I felt so, so grateful to be a senior photographer in Austin, Texas.
Urban Rooftop Pictures at the 2nd Street Garage
This location is popular for that close up building feel. You're in the middle of downtown for this location and surrounded by some of the iconic Austin buildings.
Austin Buildings Without The Parking Garage
Another location that is easy to use for getting building views but isn't a parking garage is the hill at Butler Park. You can walk to the top of this hill and get great shots of buildings and make them feel even closer up with the right lenses. Check out some of my images here for this location.
Ready to book your rooftop senior portraits in Austin, Texas?
Senior Film in Austin, Texas
In addition to the photoshoot, I shot a film for Katie's senior photo shoot and it was so much fun to capture and edit!