Becerra Family Photos at Butler Metro Park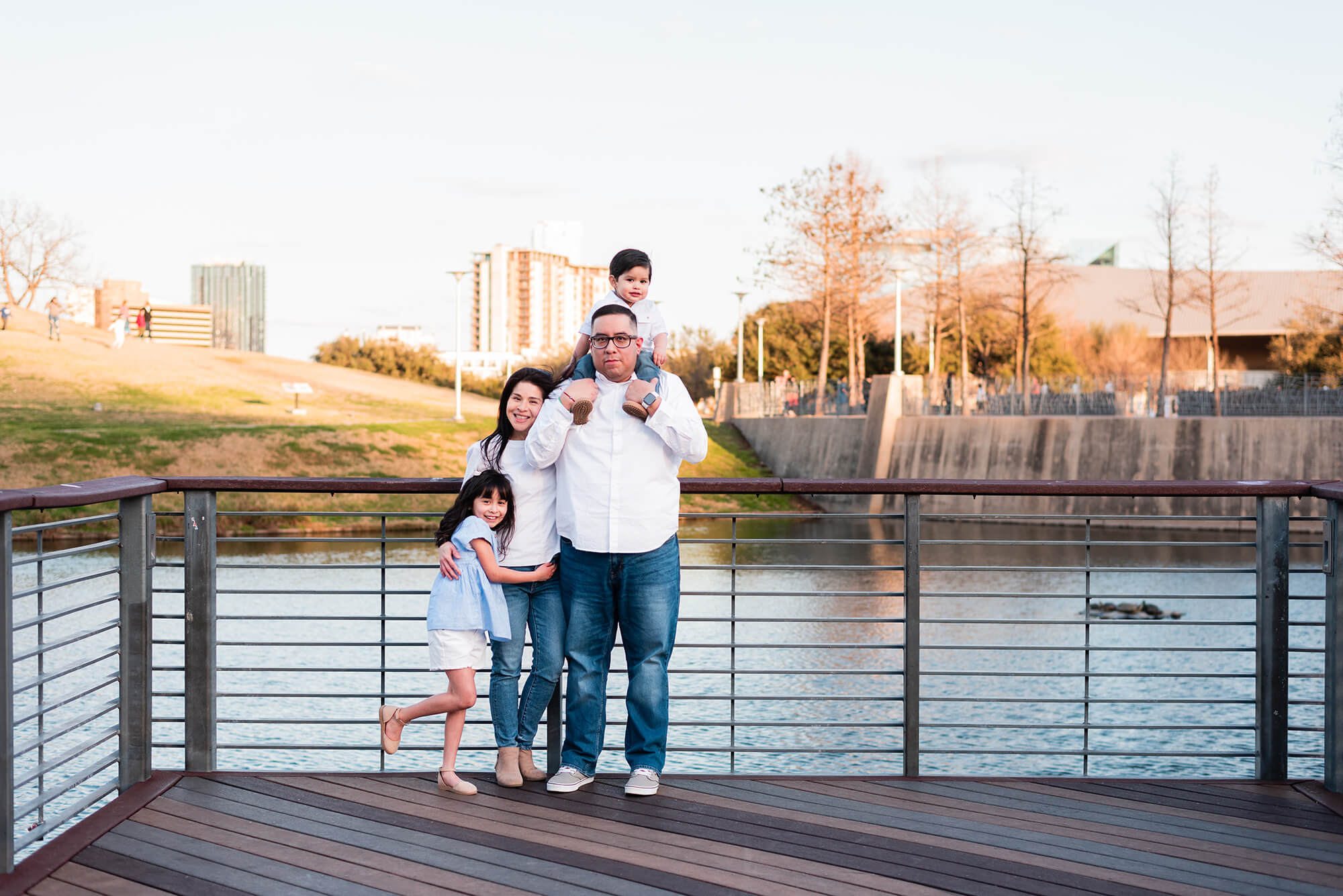 Where should we take family photos in Austin, Texas?
When you book a session with me you get more than just someone that shows up with a fancy DSLR camera. You get a seasoned mom with over 10 years of camera experience. I'm a family photographer in Austin, Texas and I love to help people comfortably capture their families. Part of this means I can suggest locations based on your family needs.
I've said it before and I'll say it again, if you're looking for a downtown skyline view that's great for little kiddos check out the Alliance Children's Garden in Butler Metro Park. Right next to it is a large open field with beautiful views of downtown Austin. It's wonderful if you have a toddler that likes to run away from you because it's such a huge open space and away from the street. Yes, I'm that photographer (mom) that plans around the littlest kids. My youngest used to give me heart attacks running out into the street, out of a store, or stepping into a pond. I swear it's a miracle we are all still alive. If this sounds like your little one, rest assured, I've been there and that's why I recommend the places I do for families. That extra anxiety is not worth it for family photos. I want the families that book with me to feel relaxed and most importantly be able to enjoy the company of each other together.
Meet the Becerra Family!
The quiet confidence this family holds permeated all the fun moments in their session. You might not know this, but I give prompts to my clients to help create the best moments. Things like, telling the parents to rub noses, asking their beautiful first born to twirl on the other side of her giant 8 balloon, and getting the dad to toss the youngest in the air. Their daughter is turning 8 years old soon and I am so glad we could include a few of those with the family photos.
See more family photography in Austin, Texas!