San Antonio Riverwalk Senior Photos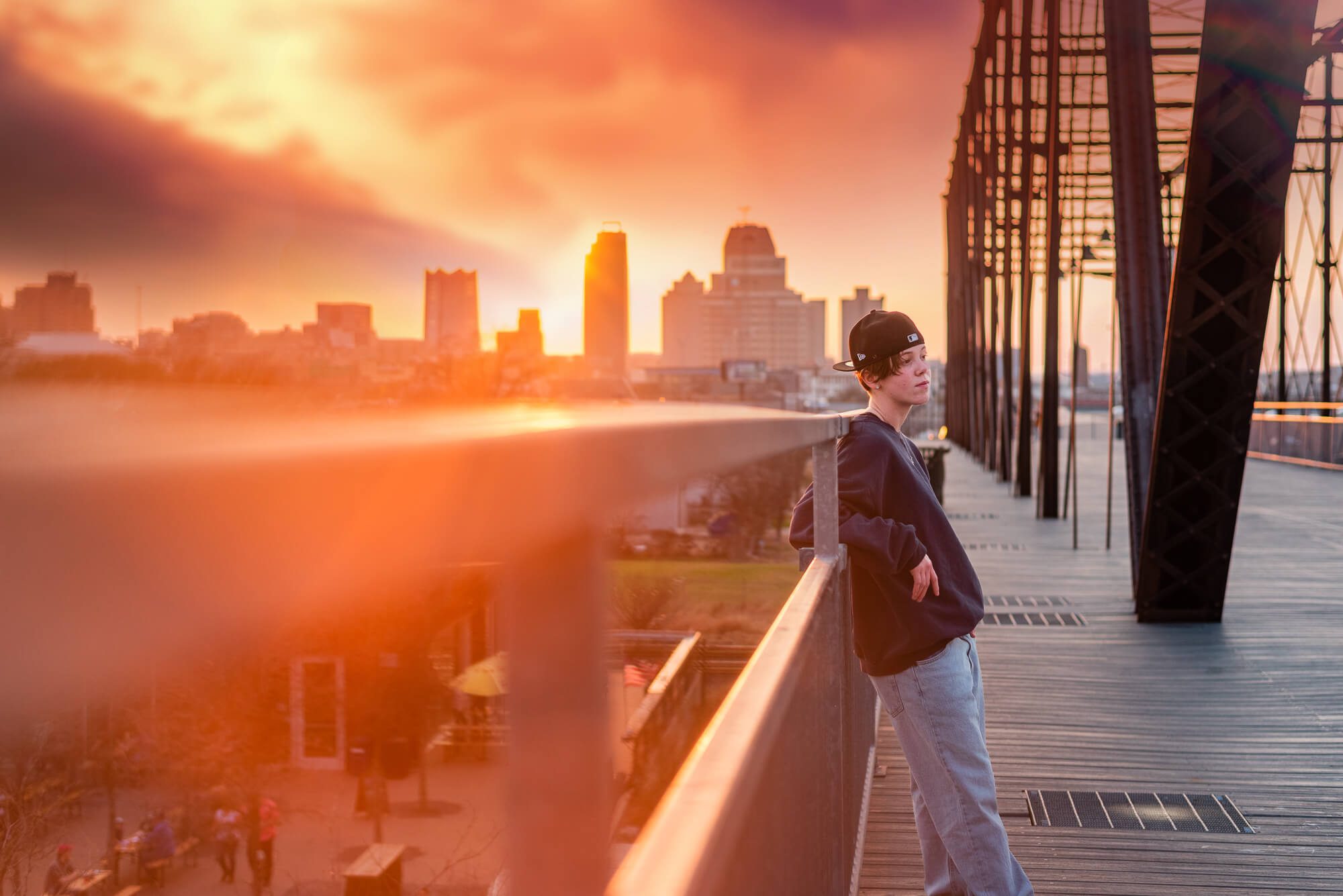 Senior Photoshoot in San Antonio with Minerva
Meet Minerva. She is one of the strongest teens I've ever known. Met again and again with adversity and always seems to come up roses. She has decided to move to Cisco and attend Cisco College in the fall. Cisco is my hometown and I am so excited for her to journey out on her own and try something new. I hope you fail many times darling. Failure is the breeding ground for success.
Where to take senior photos in San Antonio, Texas
If you're getting ready to graduate and wondering where the best places are to take senior photos make sure to check out the Hays Bridge in San Antonio. It is a beautiful location with views of the San Antonio skyline and that magnificent Texas sunset was to die for.
Why you should take your senior photos at night
Yes, I offer night sessions for everyone, but in particular to teens. Let's be honest… teenagers love sleeping in and that's pretty normal for that age. So I always suggest a slightly later start time with options to go past the sunset. It's always such a blast to try new techniques and play with light and shadow at night. As you might be able to tell, we went to the San Antonio river walk after dark and captured some beautiful images of the vibrant nightlife and atmosphere of downtown.
What is a senior film?
A senior film is a unique service and product I offer that captures the essence of a person beyond photography. They can be so many things and it really depends on the person and what they want out of the film. We can include fun music (all licensed btw), voice over, laughs, or a comfortable interview. I also offer a private webserver for parents to upload old video footage like baby footage, etc., to make their senior film more special. These are fantastic to include for a graduation party. They can include images, but they are more than a slideshow.
Adventure Senior Sessions
Although my home base is Austin, I travel all over Texas. I always encourage others to come to Austin, cause, ya know… it's awesome! But, I travel all over and I love researching new locations and scouting for great photo places. Sometimes, it can be more fun just exploring areas and injecting your personality without it being a specific place. If your personality is outgoing you might be drawn to a busy downtown area. If your personality is slightly more introverted you might like a more remote outdoors area. I can come up with lots of locations, but in the end it comes down to you and who you are as a person.