Blue Tile Wall in Austin, Texas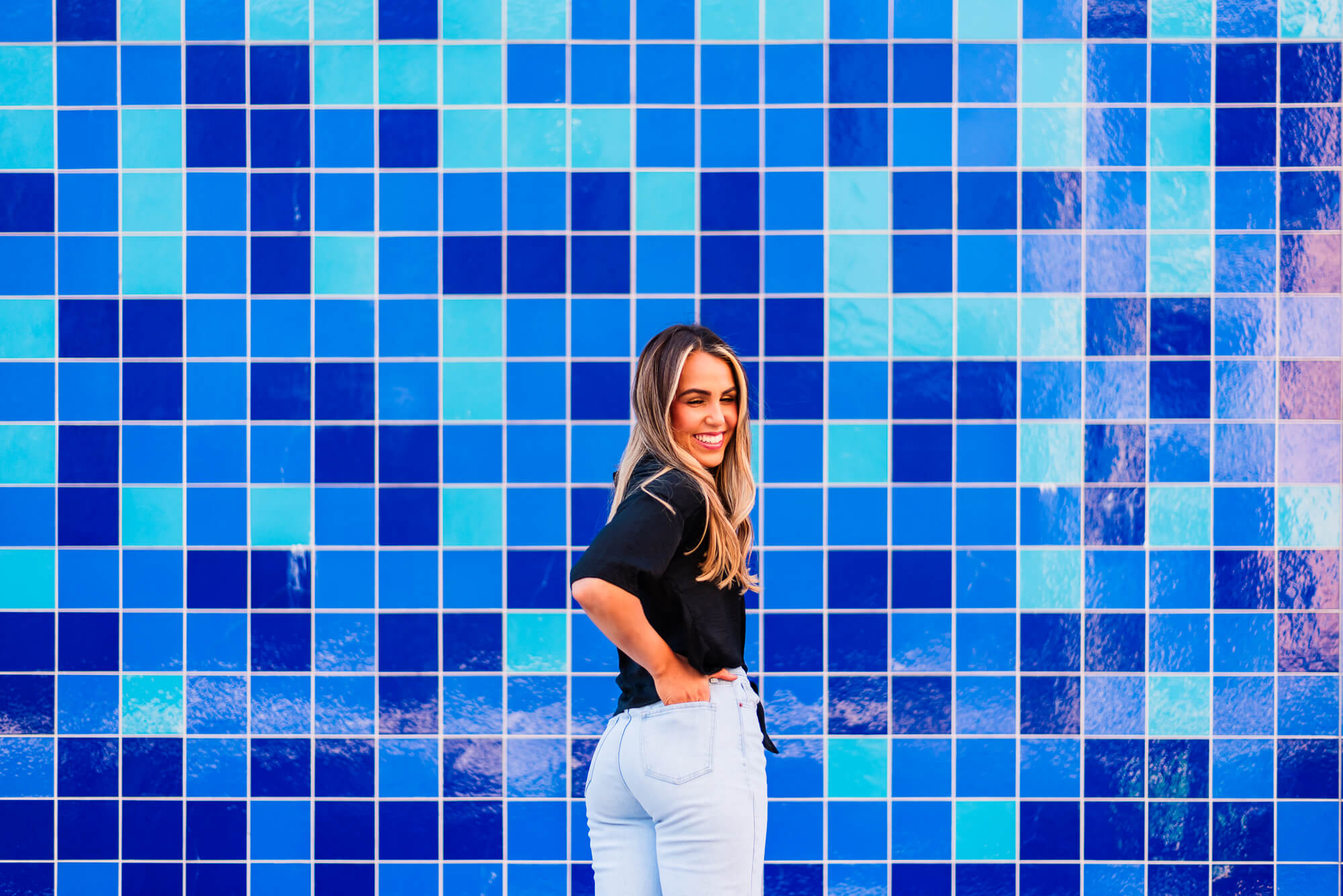 Senior Photos at the Blue Tile Wall in Austin
If you're a high school senior in Austin, Texas looking for a unique and memorable location for your senior photoshoot, consider the blue tile wall. As a senior portrait photographer, I specialize in capturing stunning images and this location is iconic.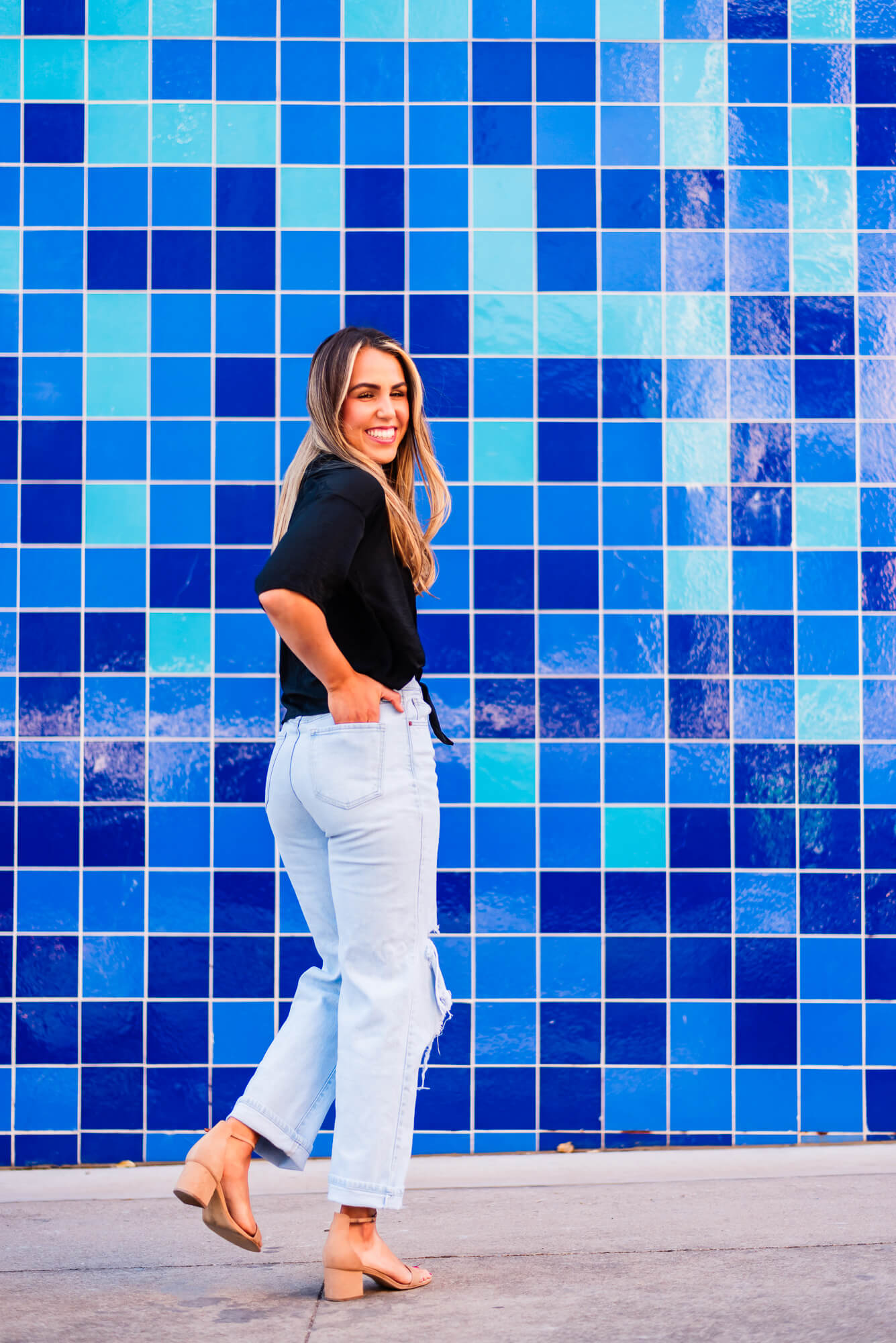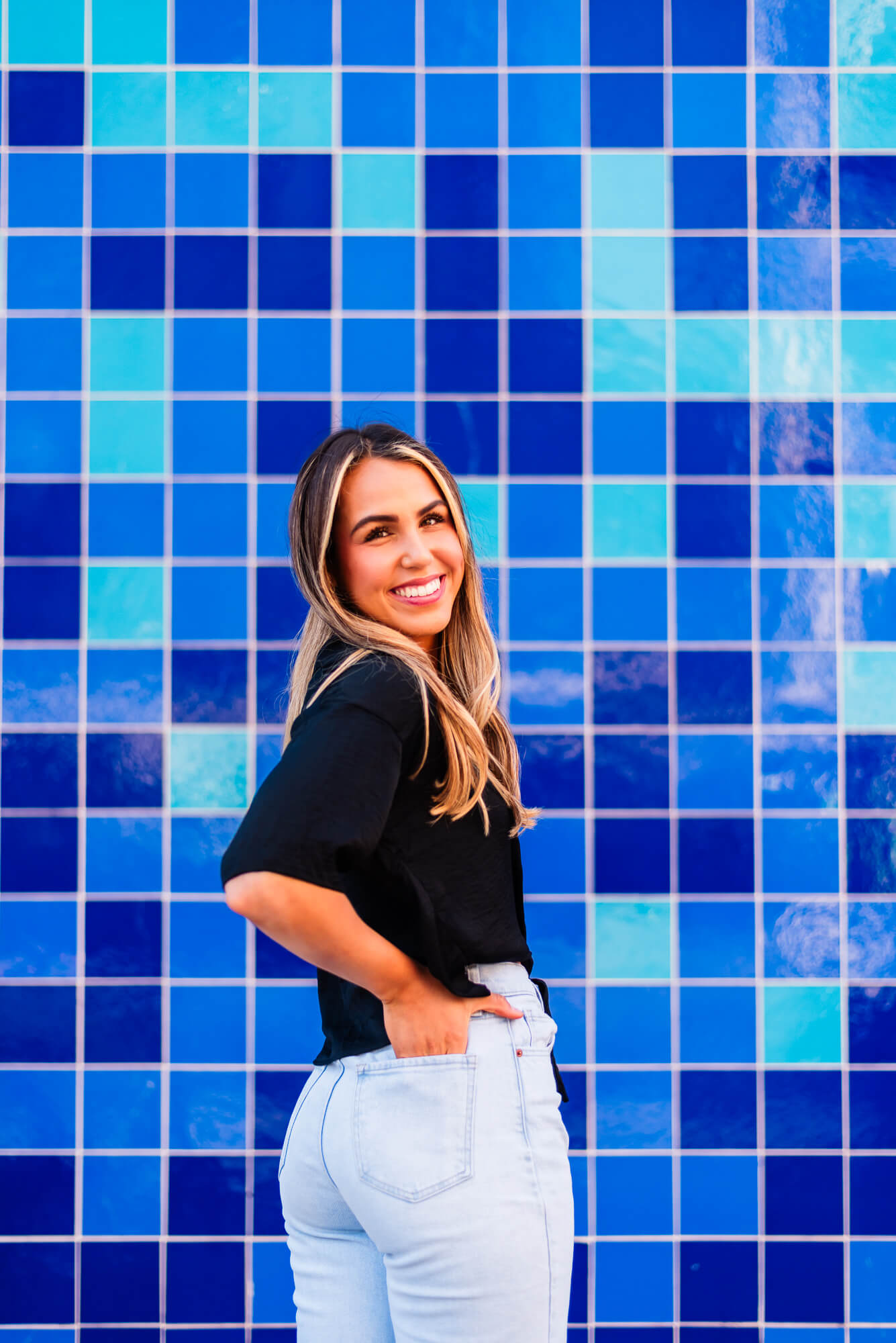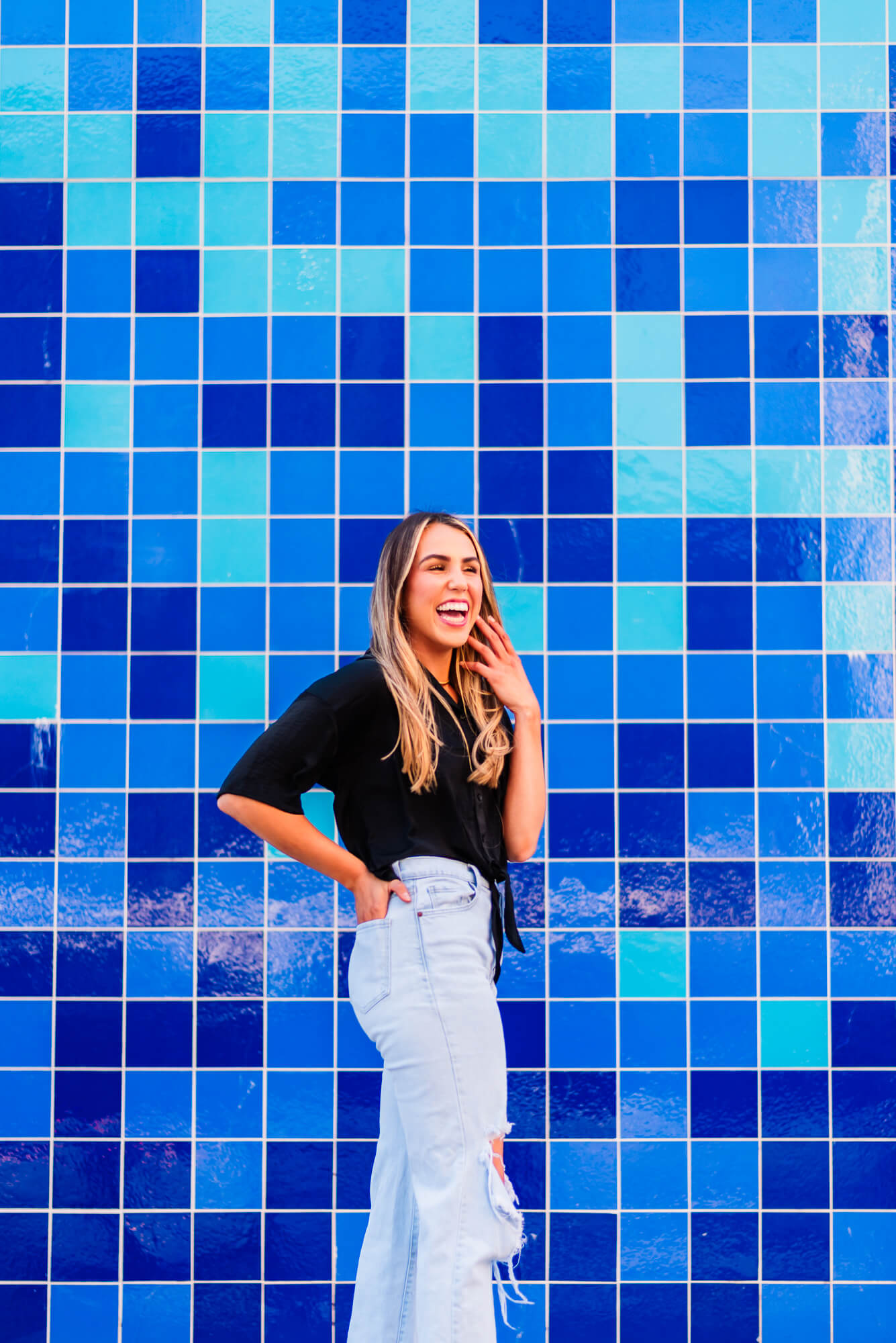 When to schedule your photoshoot at the Blue Tile Wall
To make the most of your senior photoshoot, I recommend planning weekday shoot time or earlier afternoon. This location is in high demand, so it's important to book early to avoid having to wait on other people that might want to use the same location. It's definitely less busy during the week than the weekend.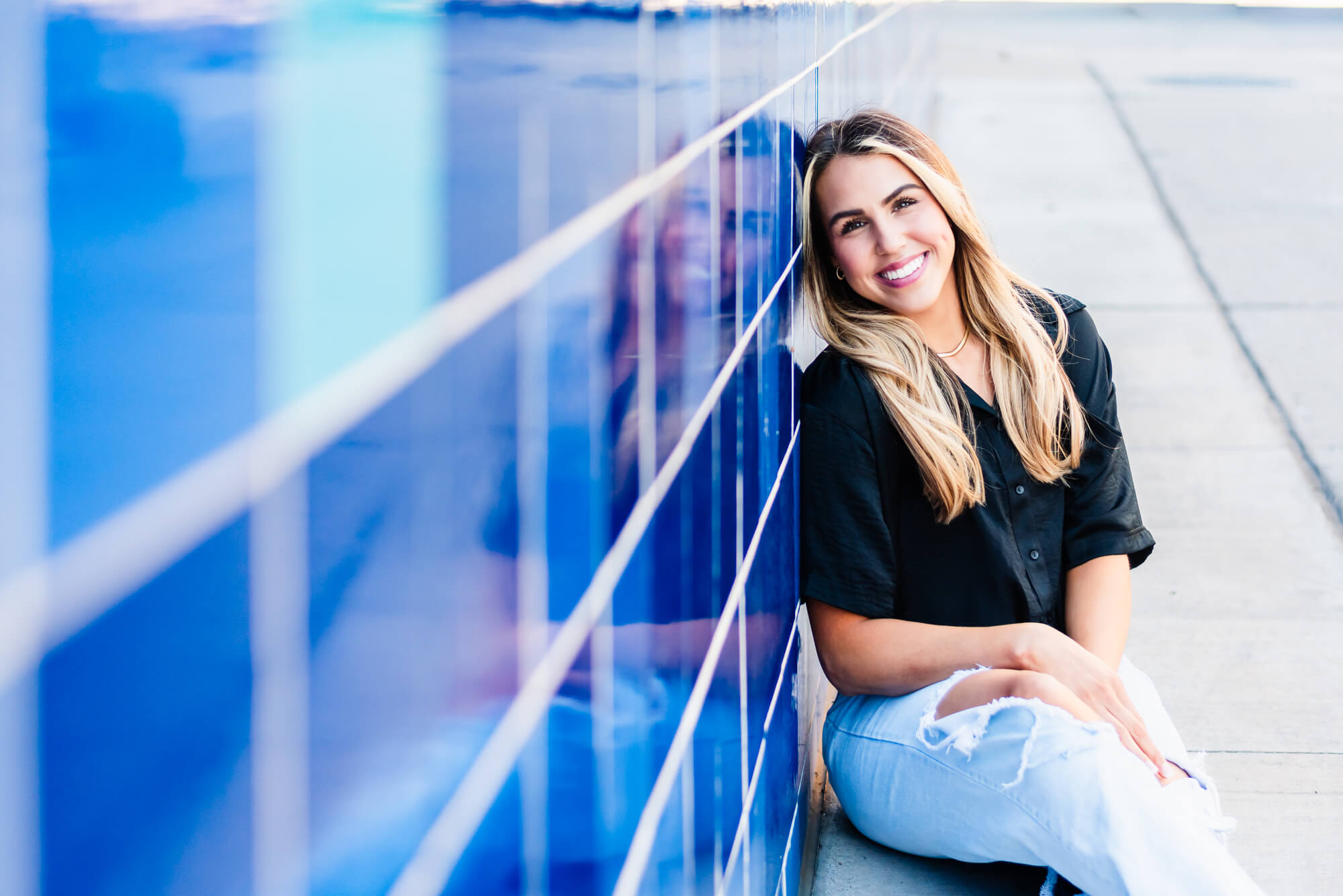 What to wear for your senior portrait session at the Blue Tile Wall location
When choosing your wardrobe, I suggest selecting colors and styles that complement the blue tiles without blending in too much. This will help you stand out and create a more dynamic look in your photos. White outfits or black are always bangers, but don't be afraid of some color. My only warnings colors are neon. Hard pass. Don't forget to bring some accessories to add personality and tell your unique story. Things like a sunglasses, umbrellas, leather or fringe jackets, hats, things like this can inject some personality and fun into your senior photos.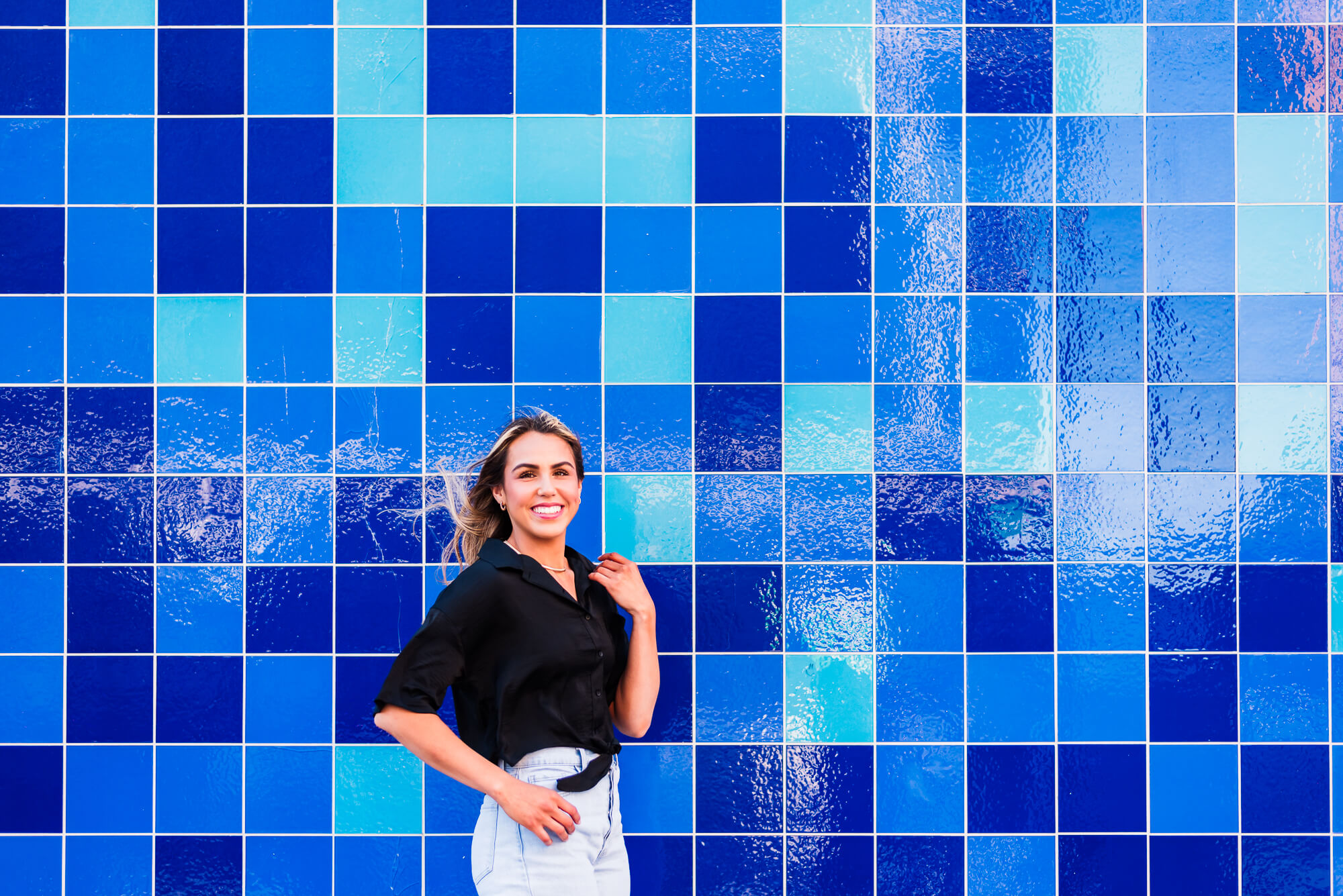 Where to park at the Blue Tile Wall in Austin, Texas
For photoshoots in Austin this is always a common question. Where to park and finding free or cheap parking. The good news is that the blue tile wall is actually part of a parking garage so there is definitely parking available. Be mindful of events that could cause it to fill up, but if it's during the week it's likely pretty empty. The downfall is that it does cost to park there so be sure to plan for about $10 or so for the duration of your senior photo session.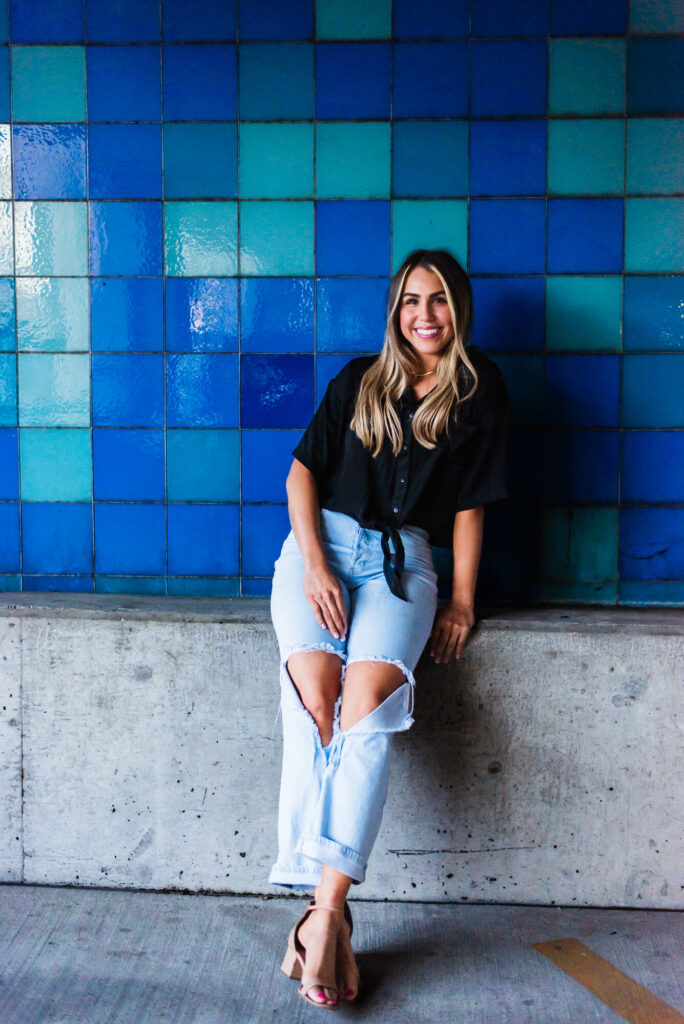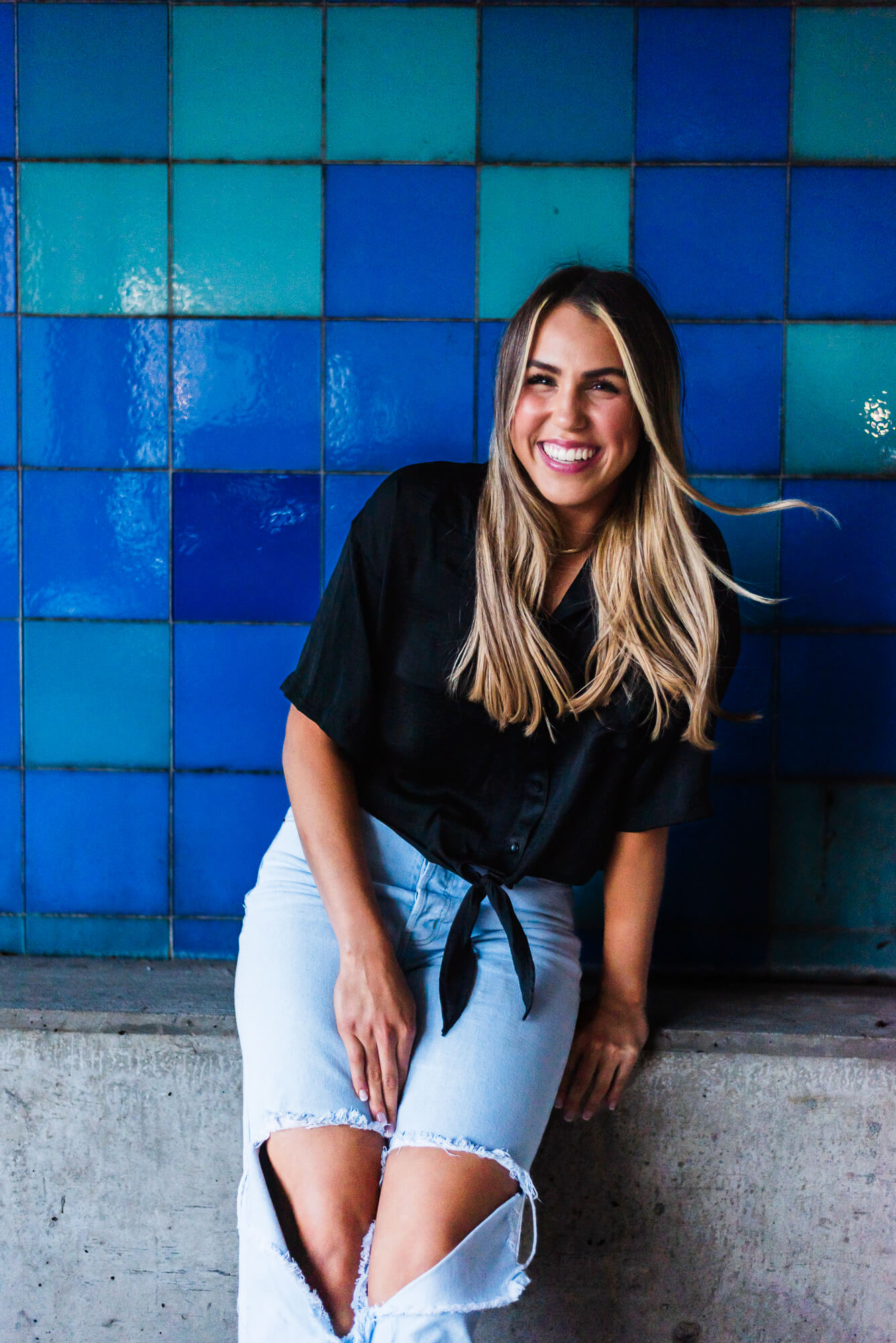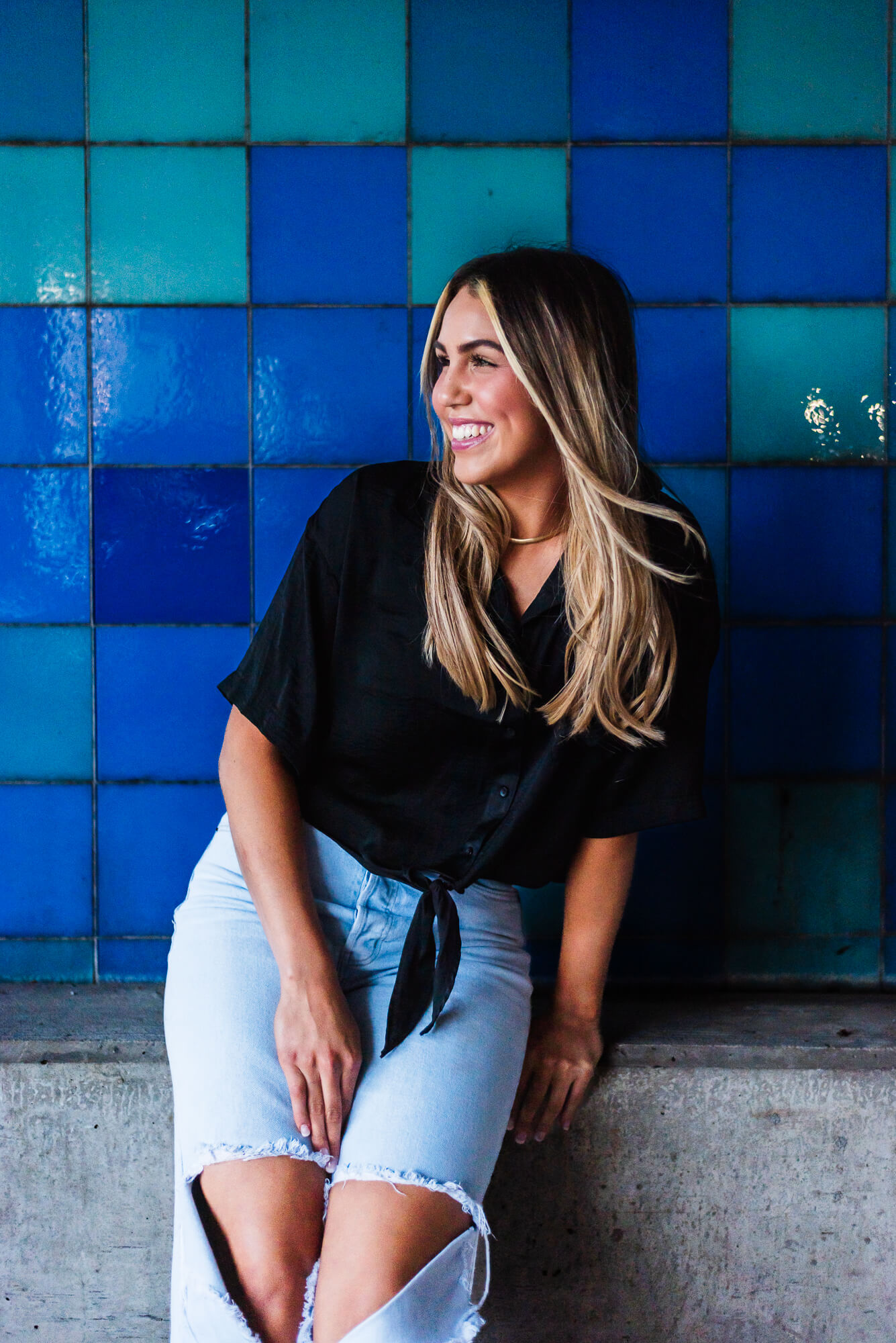 Ready to book your senior photoshoot at the blue tile wall?