Senior Magazine | i'mperfect – [vol 1]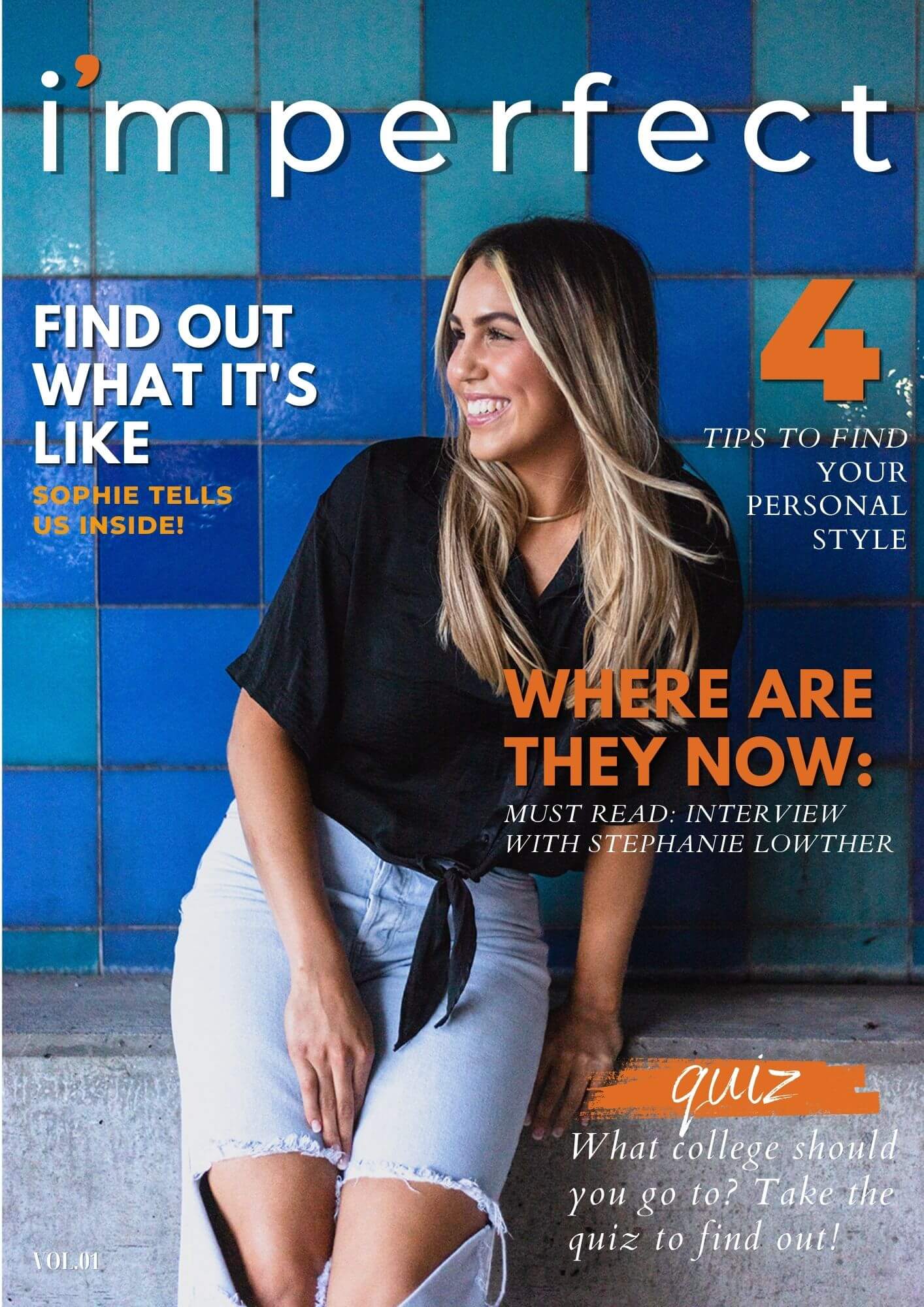 Celebrating Imperfection: Introducing "i'mperfect" Senior Magazine
What is this magazine?
Hey friend! I'm Jessica the editor and photographer behind the "i'mperfect" magazine! I created this magazine to showcase *real* high school seniors. Not overly airbrushed creations, but real beauty with all it's imperfections. The title of this magazine is a play on the word imperfect. All that was missing was the apostrophe! This magazine aims to focus on celebrating the uniqueness and self-acceptance of high schoolers everywhere.
The Inspiration
As an adult that grew up always comparing themself to unrealistic beauty standards, I had to learn on my own how to overcome that negative self image. It was such a slow, painful process that cost me years of my life. It wasn't until I discovered portrait photography that I learned how to embrace imperfections and recognize them as a source of beauty and empowerment in others.
Beauty standards have gotten more diverse from the days of my youth but many teens still struggle with a negative body image mentality. And why wouldn't they? Instead of only comparing yourself to the peers at your local school you can now compare yourself to anyone with an instagram account. The pool has only gotten bigger with social media and the internet creates more noise making it more difficult for teens to navigate.
Unveiling i'mperfect: volume 1
Now introducing the first volume of i'mperfect magazine created to empower high school seniors and promote self-confidence through authentic representation.
2023 Senior Year Magazine
by Jessica Martin
Submissions to the i'mperfect magazine!
This magazine is created for you and because of that you have a say for what goes in it! If you have ideas for articles, images, notes, quizzes, or anything you can email me here: jess@thejessicamartin.com or fill out the contact form below. I allow articles written by seniors and it's a great way to add on to your college application. If you don't have ideas but would like to be involved that's fine too! Reach out and I can give you some information on how you can submit work to be published.