Ryleigh | Lake Cisco, Texas Senior Photos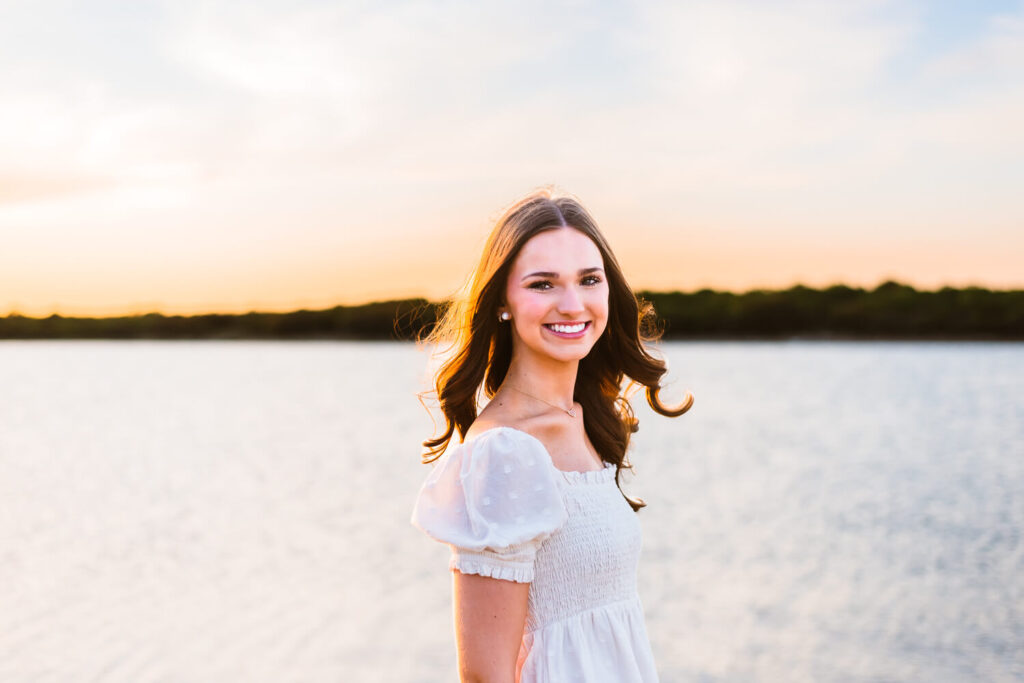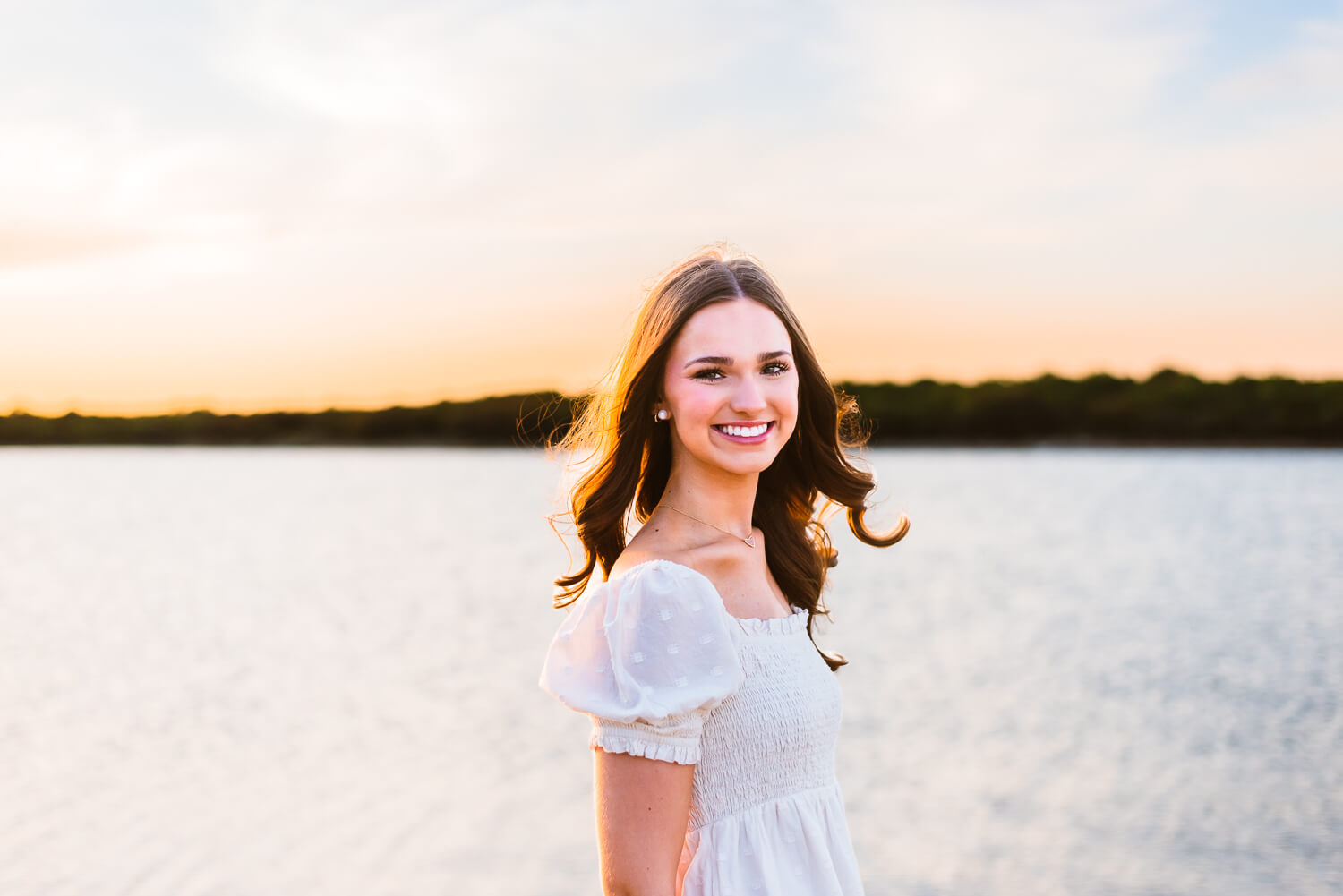 Lake Cisco Senior Photos
Lake Cisco is home to me. This is where I grew up and I miss it a lot. The memories I have of reading books on the dock, jumping into the cool water on a sultry summer day, exploring all the trails on the other side of the street, and getting to grow up disconnected will be cherished forever. This lake will permanently encompass a special place in my heart. It's where all the memories of my childhood live and I'm grateful to have them.
So now you know why I chose Lake Cisco for this photoshoot! But there is a trick to taking portraits there… it has to be right as the sun sets. Otherwise it's too bright and reflects too much light. It can be really hard to capture the color of the skies and get a good portrait if there's too much light. Not impossible, but definitely a different kind of challenge. I thought this location would be great to possibly capture some water reflections, but it was still a little cold to be actually in the water. Still enjoyed using Cisco Lake, hopefully next time the water will be warmer.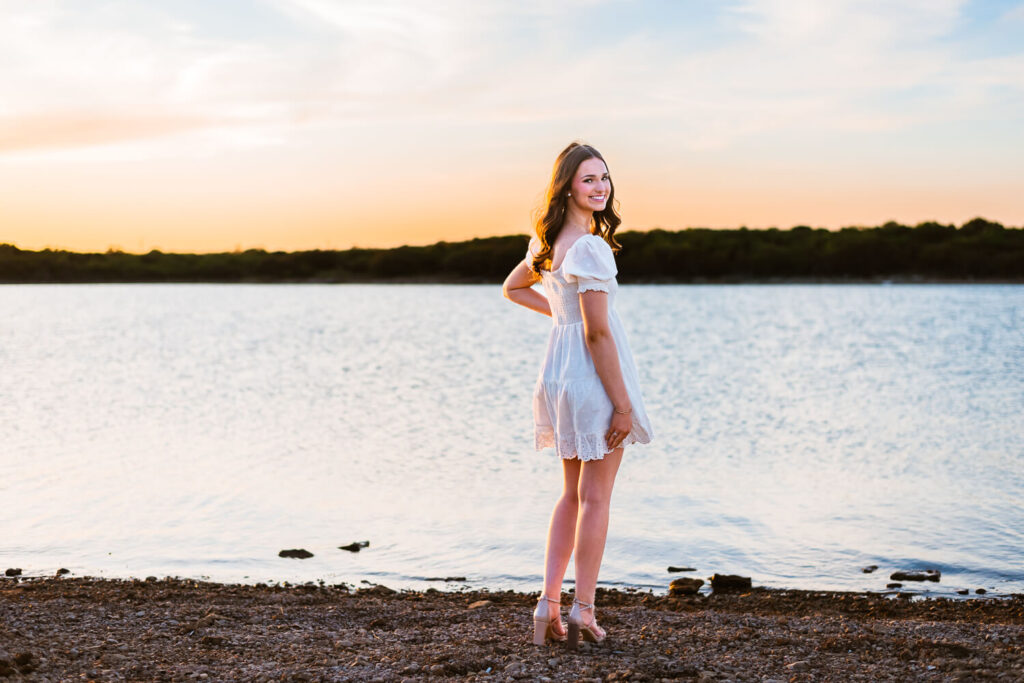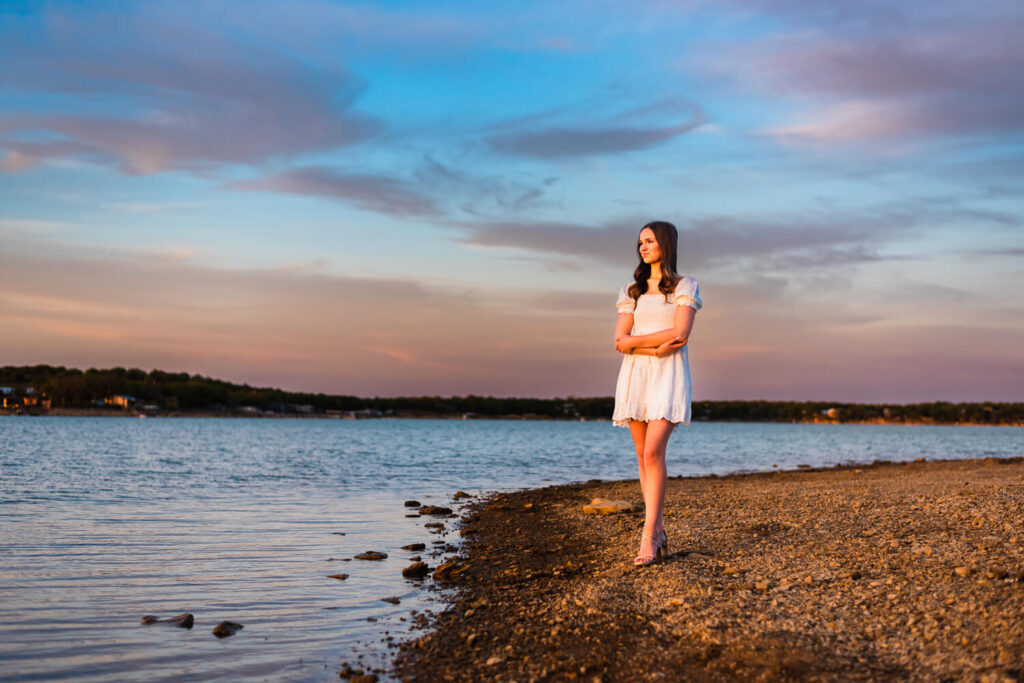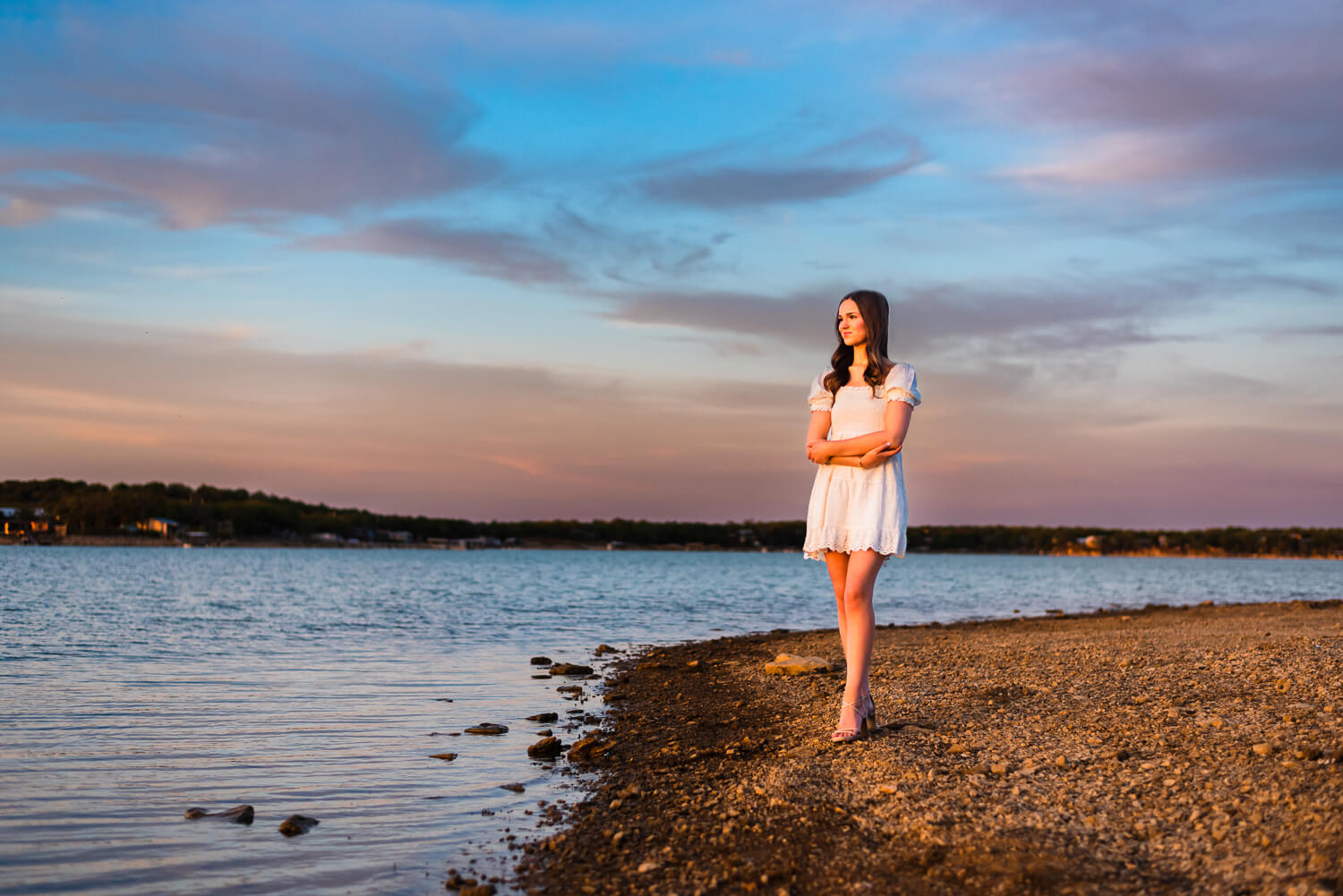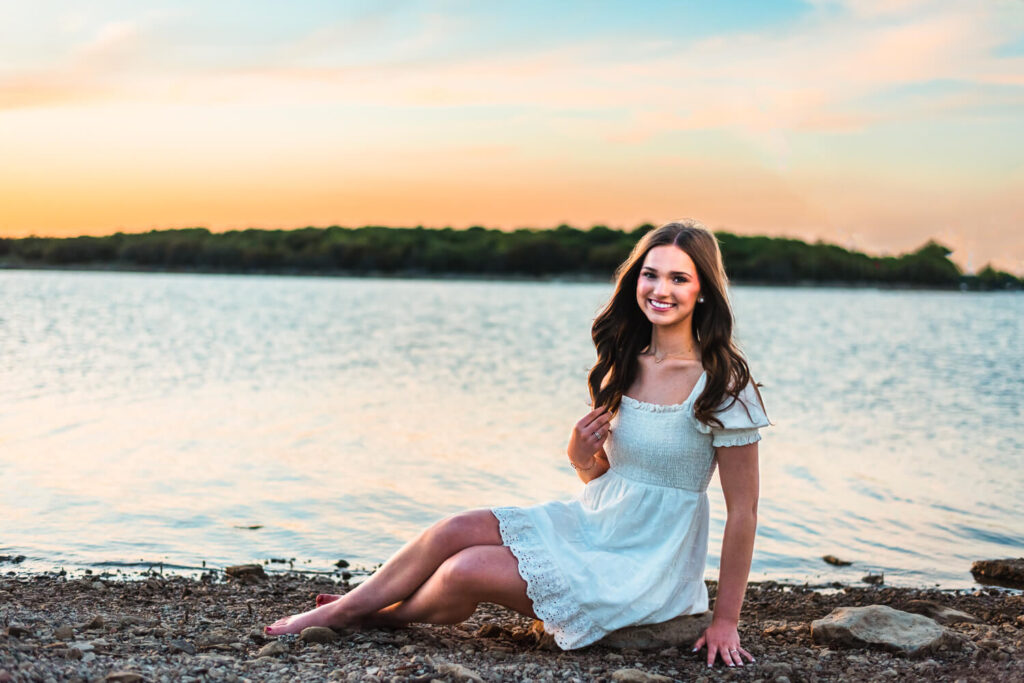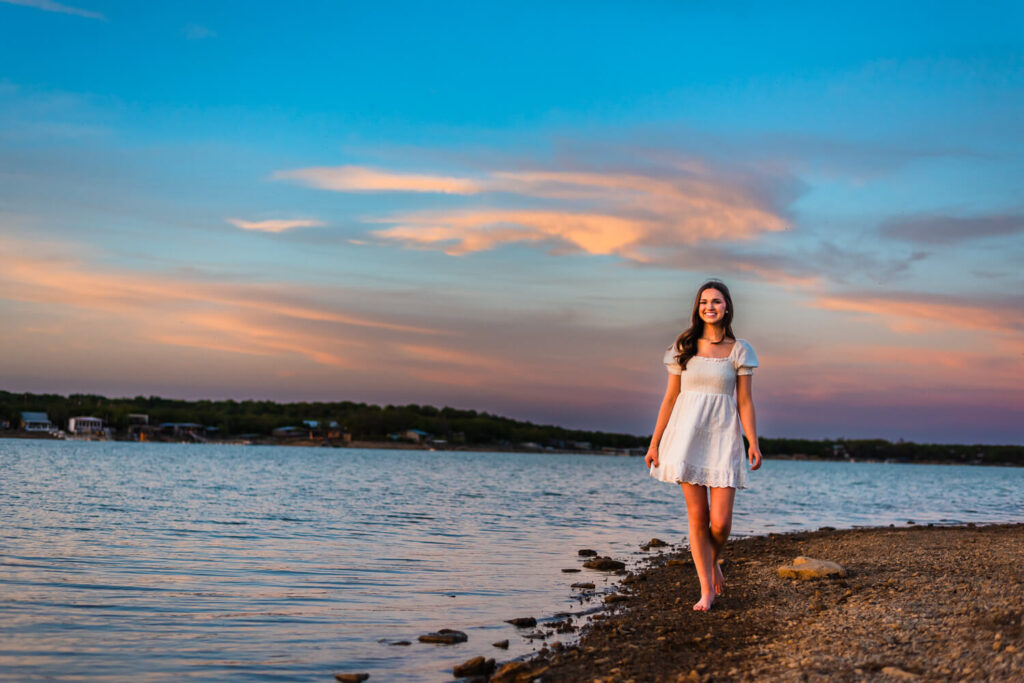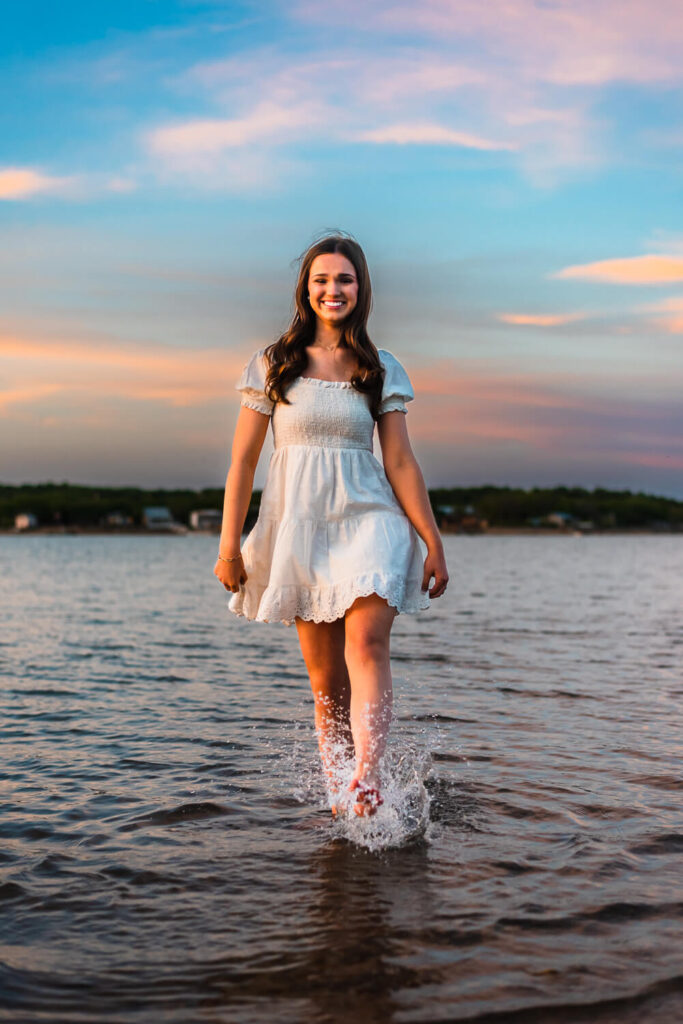 Light Painting Portraits
Ryleigh's mom, Mindy, reached out online when I posted requesting a model call. I really wanted to practice light painting portraits with this new toy I bought. In return I gave her some regular portraits as well as the light painting images. This practice taught me a few things I didn't know and a few things that I only learn upon reflection afterwards. Thus is the nature of photography. You learn a lot after examining the images afterwards.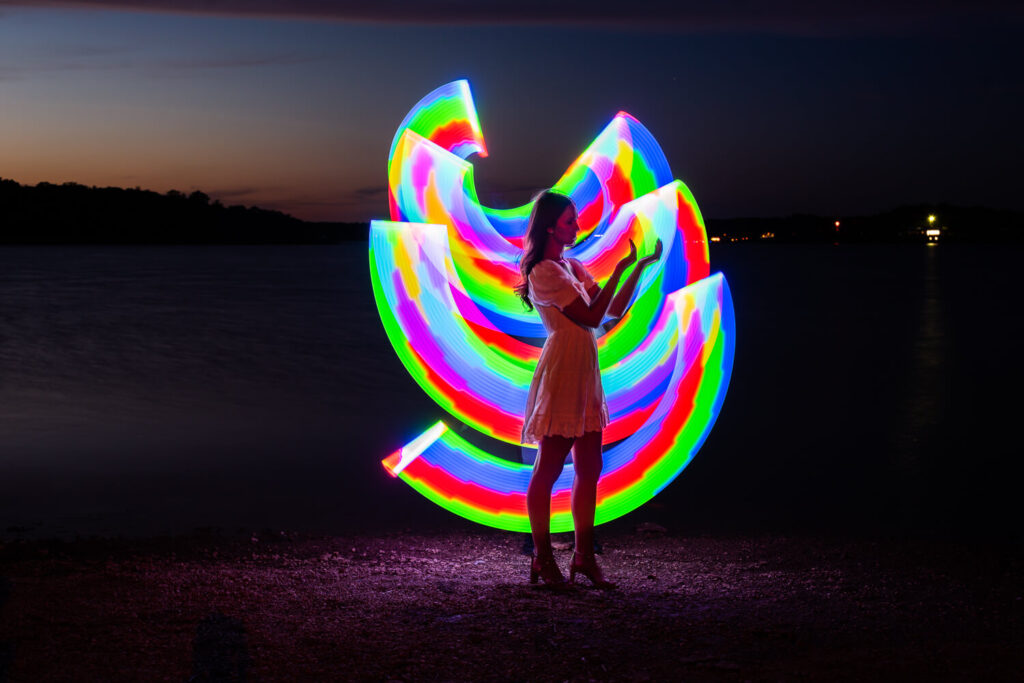 Ready to book your senior portrait session or have questions?