High School Prom Photographer in Austin Tx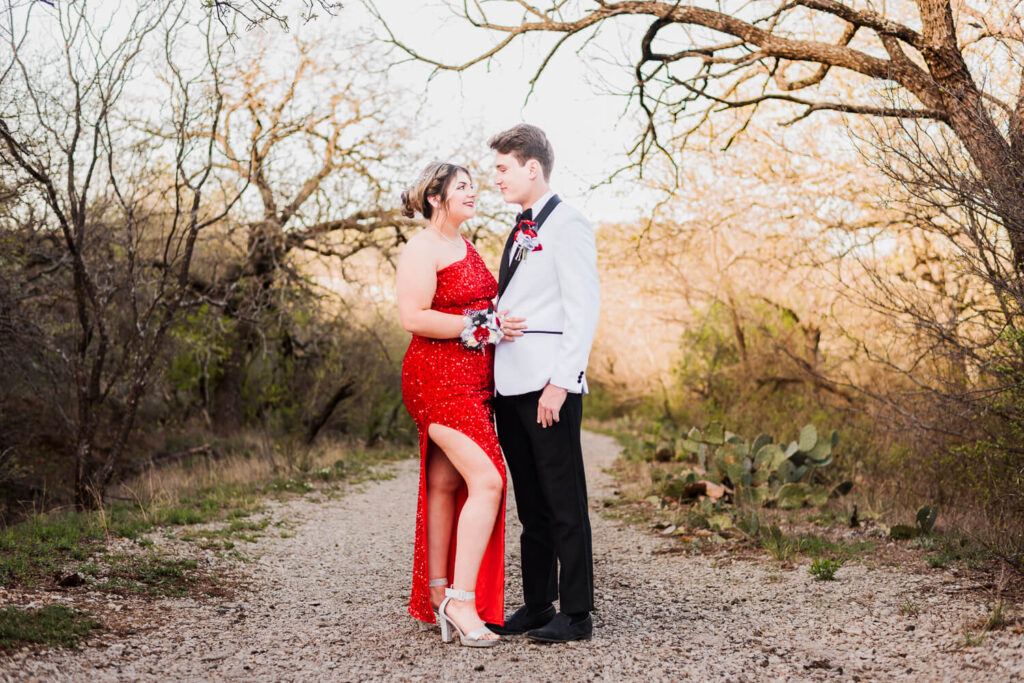 Outdoor High School Prom Photos
Location, location, location! You hear it all the time, but it's definitely true for prom. You will get photos at your prom location so that's the number one reason why you should go somewhere different for your prom photos. How many times are you going to prom? Even if you went every year of high school it's four years of high school versus a lifetime of years, so do something different and have fun with it!
Fun Prom Photo Poses
Talk with your photographer about fun poses before the prom photoshoot. It's a little harder to position yourself in a fancy tux or dress so be sure to test out those limitations when you purchase a dress. Can you sit comfortably? If your dress has a slit make sure you're covered. For the guys wearing tuxes do some buttoned and some with your jacket unbuttoned. And bring sunglasses! They definitely set a cool vibe for your prom photos. Ladies, bring comfy shoes and slip off the heels until you get to your location so you're not getting blisters before the dancing even starts!
Indoor Prom Photoshoot Location
If you'd really prefer the prom backdrop for your prom photos check this next set is for you! The set up can limit the options for what you can capture and you also have to be understanding that others may need access to the backdrop. I personally preferred the images we did away from the background because they looked more glam. You can't always control the colors in this type of scenario and lighting can always be an issue indoors. However, this prom couple rocked it and we were able to get some great indoor photos for their prom photoshoot.
Ready to book your prom photoshoot?