Del Valle High School Senior Photography | Karizma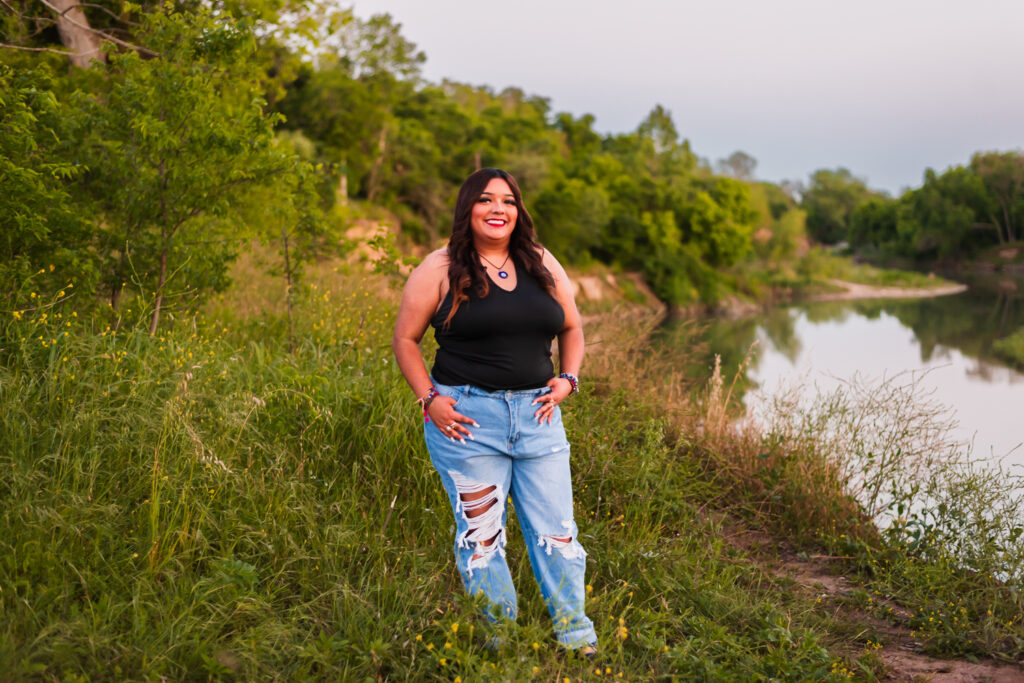 Del Valle Senior Photos
Sweet Karizma is graduating this next year and I talked her into letting me practice some light painting photos on her. If you didn't see my first light painting senior portrait attempt you can find those here. After the previous session, I was itching to do more and try to get better focus and I had a few ideas for things I could do differently. So, I reached out to my local area Facebook group for Austin's Colony and Karizma responded to my model call.
Colorado River High School Senior Photoshoot
She just moved to our neighborhood and I was glad I could show her one of the best parts of this neighborhood which is our access to the Colorado River! In return for letting me do some testing shots on her I also captured about 20 images for her to use with her senior photos next year right as the sun was setting. It only takes about 15 minutes to get some great photos with a seasoned photographer.
Light Painting Senior Photos
Then we set up for the light painting and waited for it to get a bit darker. I learned a few things from the last attempt and I will be creating a blog post that details what I've figured out this far in a later post, but for now just know I wanted to experiment with flash so I could get better focus and lighting on the subject.
Leave a comment and let me know what you think about the results below!