Why You Should Do An In-Home Newborn Photos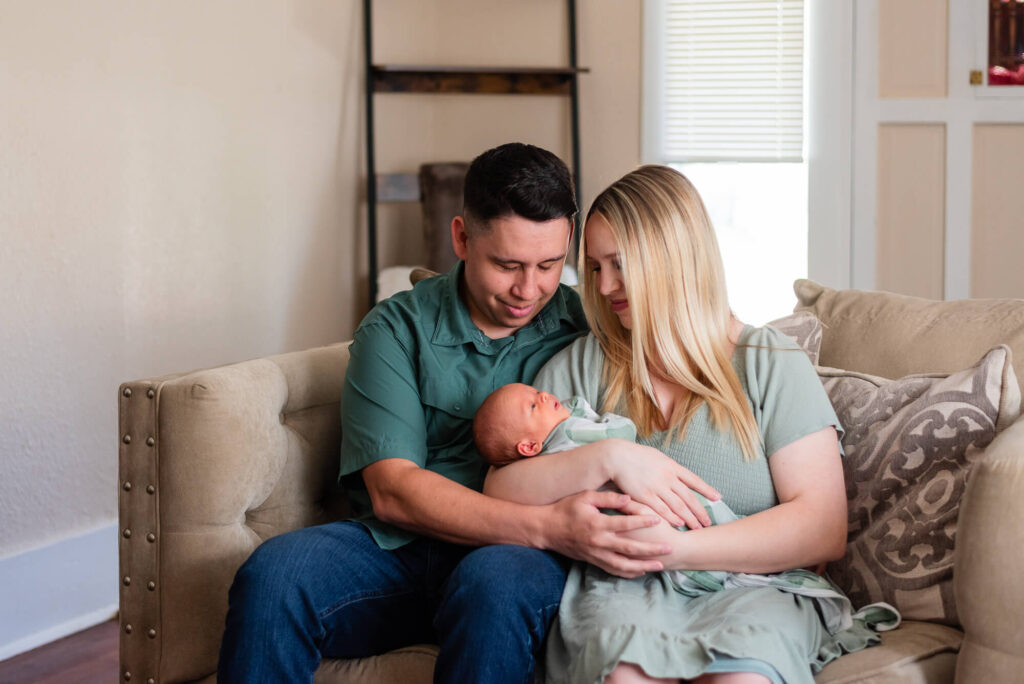 In-Home Newborn Photography Session Versus Studio Photography Session
There's a friggin' ton to consider when having your first baby between choosing a doctor, strollers, car seats, and everything else you didn't have an opinion on before your first child. So when deciding on a studio or in home newborn session let me break down how you can tell if a newborn session at your home is right for you.
How to tell if an in-home newborn session is right for your family
To each their own is my motto, but if you're looking for advice from a well seasoned photographer who also had newborn photos taken you're in the right place. I don't judge anyone that wants to have their newborn and family photos captured in a studio, but it didn't work for me and here's why.
With my first child I was wildly underprepared and ended up being 30 minutes late to our studio shoot because I didn't start getting ready early enough in the day. Between showering, getting dressed, make-up, hair, and taking care of a newborn I should've started way earlier for the appointment time I set. When we got there I realized I left her pacifier at home (cringe moment!) and she cried a lot. I felt terrible and those first time mom jitters and self-judgements were high. We finally got her settled and when we started doing the photos I had envisioned she peed all over me. Not once, not twice, but three times! There I was covered in pee with no backup. I had brought tons of extra clothes for my daughter's photos or in case she had an accident, but I left the house without considering myself.
Some Reasons Why An In-Home Newborn Session Might Be Right For You
Now, you might be thinking, but Jess I could just learn from your mistakes and my newborn studio photo session will be better. And yes, you're right, it will be better, but here's the thing… I wasn't as relaxed or comfortable because I was out of my element and that caused me to struggle. I also know (now) that part of the reason my daughter cried so much was because she could feel my stress and exasperation.
Becoming a mom is so hard emotionally.
No one is quite prepared for the mental shifts that happen. We focus a lot of time preparing for the physical changes, but the shifts in how we think… those can be more tricky. The best advice I can give is to know yourself well and give yourself grace.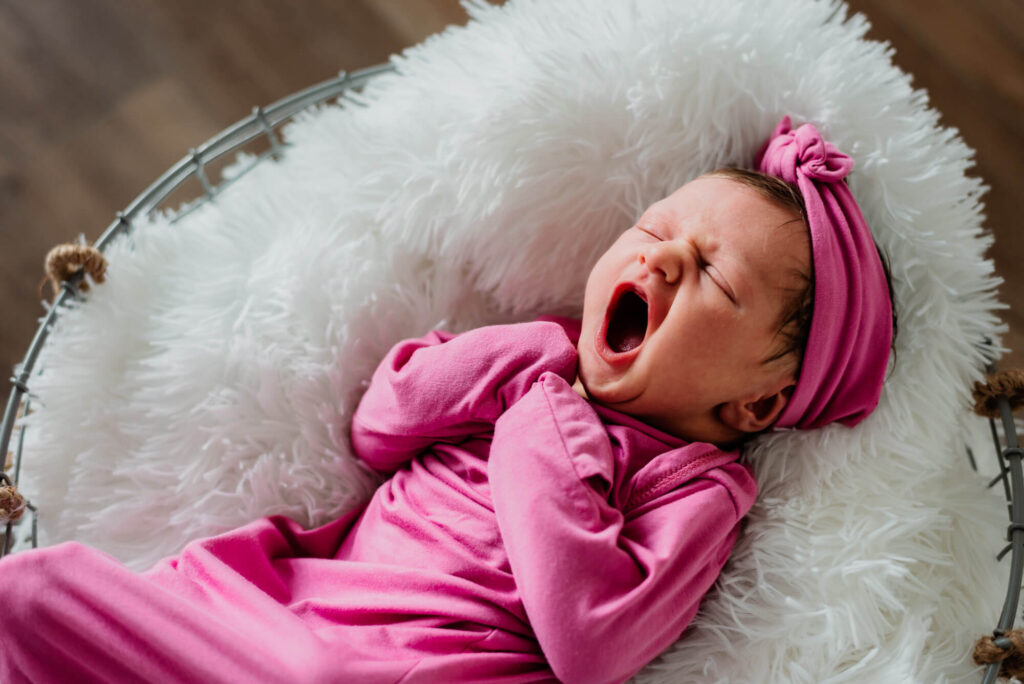 You Don't Want to Pack Up a Bunch of Stuff and Drive to a Photography Studio
No joke every time we left the house with my newborn we forgot something. Every. Single. Time. Most of the time it was ok and we survived, obviously, but there were times that we had to stop off at the grocery store to get formula or a pacifier for a long trip. It seemed to be a rare event that my or my husband's sleep addled brain was capable of remembering everything.
You like the comfort of being at home and having everything right at your fingertips
I generally agree with Dorothy, "There's no place like home"! Not much can beat the comforts of home when you have a newborn. Having your own space can be calming and make you feel more secure when your life is turned upside down and your physically and emotionally drained after giving birth to a new baby.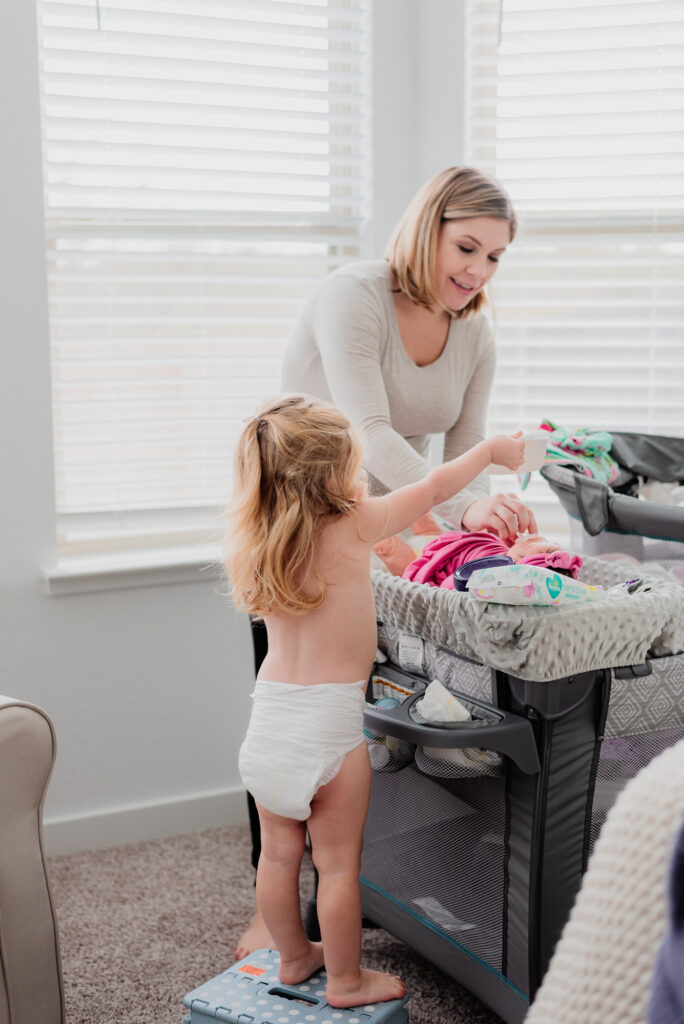 You like more relaxed family portraits
I still 1000% direct families to help them interact, but it's a much more relaxed experience snuggling up with your family on the couch or your bed together.
You like posed and natural baby photos
Unbelievably, a photographer can set up posed newborn photos in your home as well as taking the natural more organic photos. All that you need to capture posed newborn photos is a small corner in your home.
You have other children that are shy
Older siblings (especially toddlers) can be a challenge, but they are a lot more comfortable in their own home than when they go to a new place. It's so important to consider your other children and know their limits.
You don't mind cleaning at least one room in your home
Seriously, it doesn't have to be your whole home. Just a small area.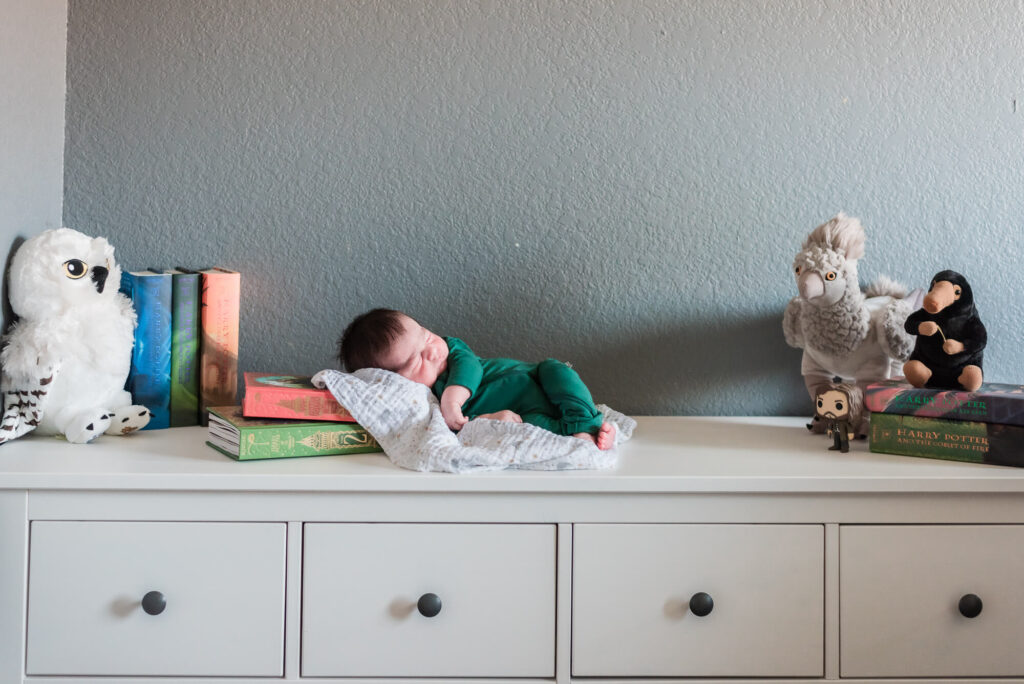 You had a c-section and are still recovering
C-sections are no joke. They are a major surgery and it can be a lot to not only recover physically, but to take care of a newborn babe.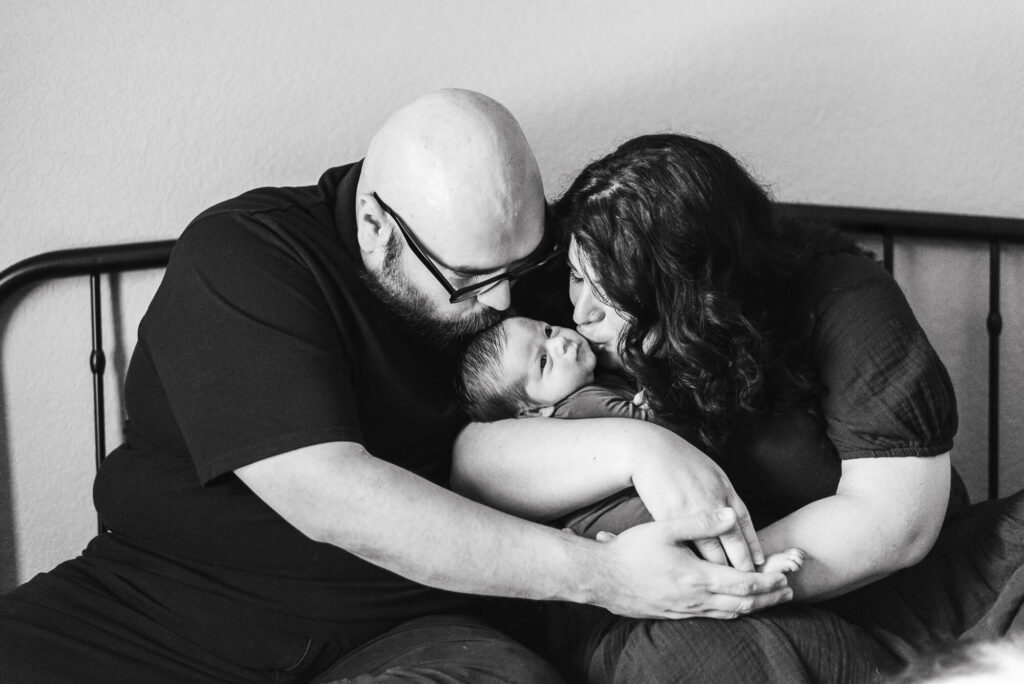 I hope these help you decide if an in home newborn portrait session is right for you and your family.
These are just a few of the reasons why an in home newborn photoshoot might be the best option, but no matter what you choose you're going to love the images you of your new cherub!