Engagement Photography in Austin, Texas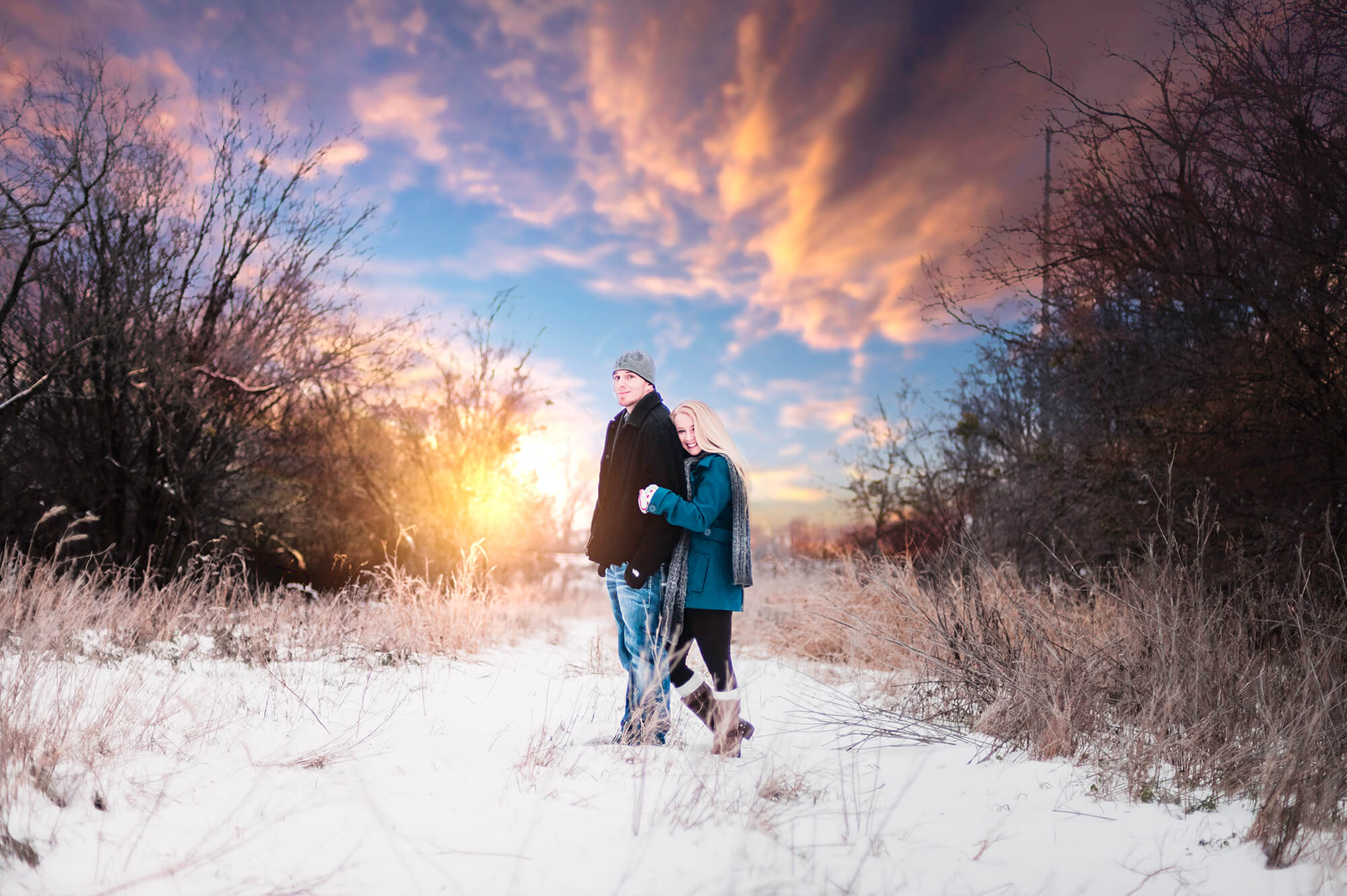 Winter Engagement Photos in Austin, Texas
Congratulations on your engagement! It can also come with a lot of planning. I'm here to help you navigate how to capture your story from engagement all the way through to your wedding day.
Engagement photography can really be done anywhere, like with this session. These images were shot in Cisco, Texas during a snow and ice storm back in 2015, but if you're looking for engagement photography in Austin, Texas I would be privileged to help you!
Yes, I shot these photos in Texas! It's not everyday it snows or ices here in the Lone Star State, but when it does I am always ready to capture a unique outdoor photo session. This couple was up for the challenge and came to me dressed in their most stylish and warm clothing for this unique engagement photography session.
How to Prepare for an Engagement Photography Session in Austin, Texas
Feeling nervous about your engagement photography session? Well, you're not alone. For most couples, the engagement session is the first time they will be photographed professionally together. Here are a few tips to help you prepare for your engagement photography session!
What clothes to wear
I get this question a lot. I send out a detailed style guide when an engagement session is booked and I also like to do a quick video chat to talk about clothing and hair and makeup as well. A good place to begin is with dressing like you're going out on a nice date with your partner and then we can go from there. The most important part? Feeling good about what you're wearing. If your clothing is uncomfortable or you don't feel confident in your clothing choice it will show in your smile and stance. If you're one of my non-traditional couples you can consider other clothing choices like concert shirts, a 1970's vibe, or go full evening gown and tux. There are no rules.
What shoes to wear
We will be doing a lot of walking for your photo session. Some of that may be outside in an off-the-beaten-path locale and the trail. You may not want to walk 2 miles in heels on rocky terrain. Equally important, even if it's downtown in Austin it can be a lot of walking. Bring shoes to slip on and off in your bag so you can save yourself the blisters!
How to pose for your engagement shoot
You do not have to know how to pose at your engagement photo session! That's what I'm here for. I will guide you in the most natural way possible in order to capture images that are relaxed and fun. I can tell you what looks good and if you need to fix your hair. As we progress I try to show some images from the back of my camera as well to give an idea of how you're looking along the way.
Still feeling nervous?
Bring a bottle of wine and toast each other at your engagement shoot! This can definitely help you relax and enjoy each other at your engagement session.