Cisco, Texas Senior Photoshoot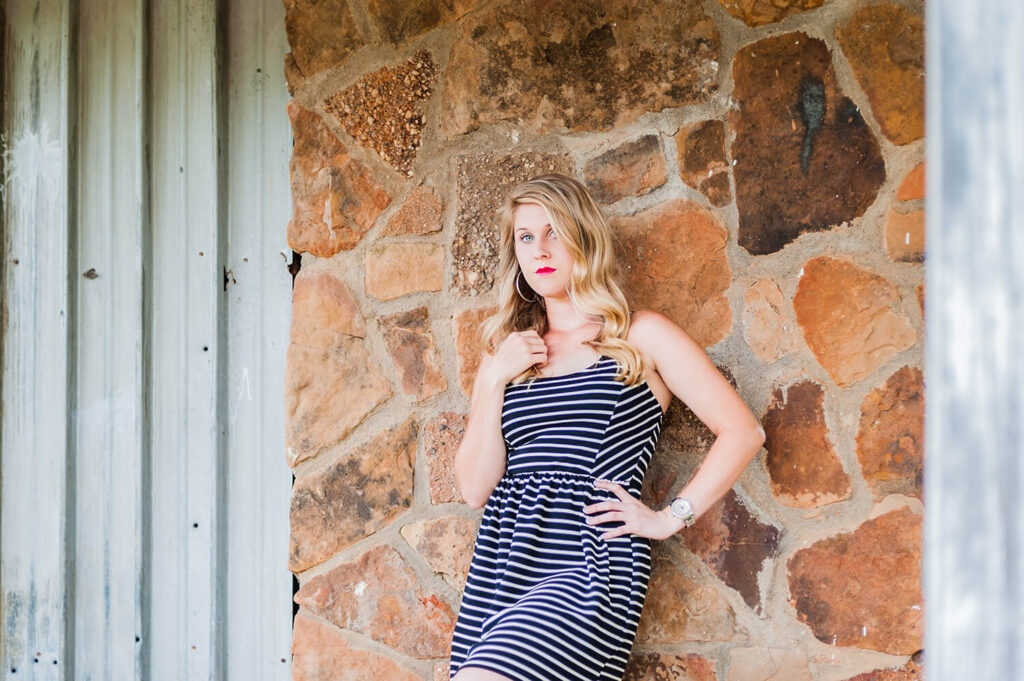 Lifestyle & Posed Senior Photoshoot in Cisco, TExas
All senior sessions are a mix of guided poses and lifestyle. Guided poses are just that… guided. I will help you pick where to stand or sit and give other prompts to help you feel comfortable. Lifestyle usually comes a little ways into the session when you're feeling more at ease and we can add more movement into your images. I am here to help you look your best, but I know that life's imperfect and I strive to capture your authentic self. Don't worry though… I will tell you what to do with your hands! 😂
Callie brought the 🔥 to her session! We had such a great time out at the dam near the abandoned zoo in our hometown, Cisco, Texas. Do you have a special location in mind for your senior photos? Leave me a comment below and let me know you're favorite spots!
How long does a senior portrait session last?
It totally depends on the location(s)! Some seniors want more than one location and others want one huge location, such as the University of Texas in Austin campus. I usually plan for an hour to an hour and a half depending on location and travel. Sunset is the prime shooting time of course, but don't overlook sunrise. It can be gorgeous in the morning and, especially when you're in an urban city, you're also guaranteed to have less people around.
Feeling Camera Shy?
If you're feeling shy or nervous about your photo session it's totally normal. I schedule a preliminary video chat or meetup to talk about you! Your clothing options, jewelry, hair, make-up, etc. I send out guides as well, but I feel it's important to have these chats in person to quell any insecurities or nerves. If you're having any anxiety about your photo session the first thing I recommend is to reach out and let me know what's going on. I promise you, I can help!
Click here to see more senior portrait sessions featured on the blog!
If you're looking for a senior portrait photographer in Cisco, Texas let's chat! Spring sessions are available for senior photoshoots near Cisco, Texas and I'm available for travel all over Texas.