South Austin Family Photographer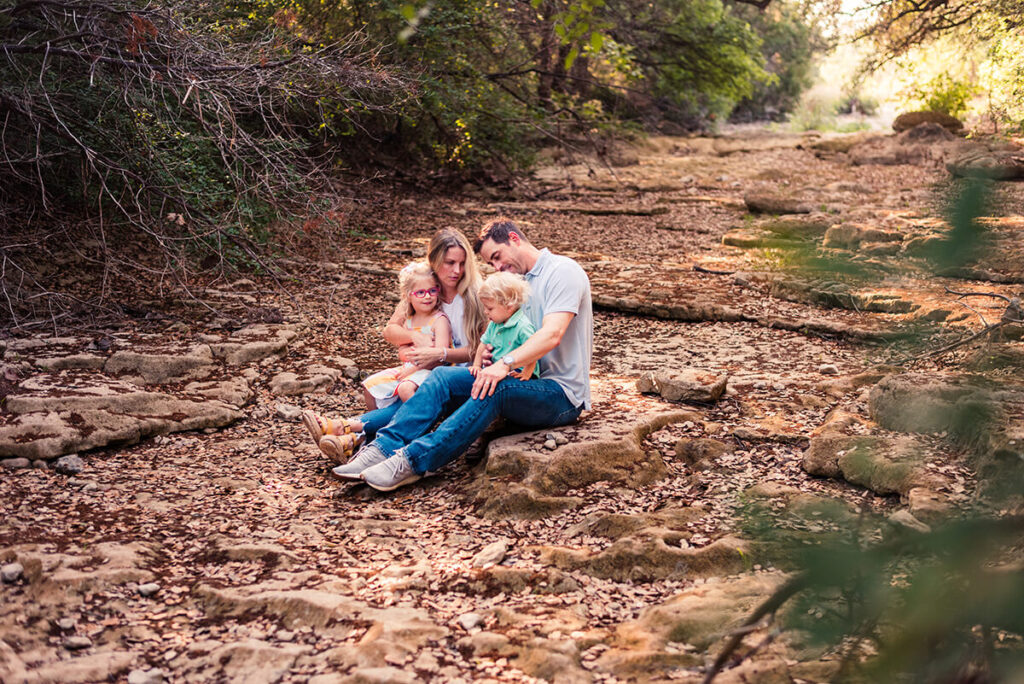 Circle C Metro Park Family Photos in South Austin
South Austin… it's such a cool vibe. I love exploring little nooks and crannies all over this amazing city. If you are looking for a South Austin family photographer, shoot me a message! This is my second shoot at the Circle C Metropolitan Park in South Austin and it is such a great and easy family photo location. Lots of trails and natural beauty. It's a wonderful location for a quick family session with grass, trees, and lots of trails. I can't wait to go back and explore more of the trails!
I was over the moon to photograph her sweet family. She also requested some laidback photos of them playing at the playground part of the park and I think some of those might be my favorites. If you're ever in the area it's a fun park to hang out with the kids.
You know kids always copy what they see, right? Scroll down to see mom and dad kiss and then you'll see big sister lean over and kiss little brother! Heartwarming! I love getting to capture unscripted family moments that they will cherish for a lifetime! I added a few personal brand headshots to this session for Kasey to use, because when in Rome… might as well!
South Austin Mom's Group
The Norton's are an easygoing bunch and they were fun to capture. So many giggles and smiles. Kasey runs the South Austin Mom's website here in Austin. She focuses on being your go-to resource for everything in and around South Austin, Texas to save mom's time. You can read more about her and the site here.
So we grabbed a few images of her to use for her accounts as well!