UT Austin Senior Photo Locations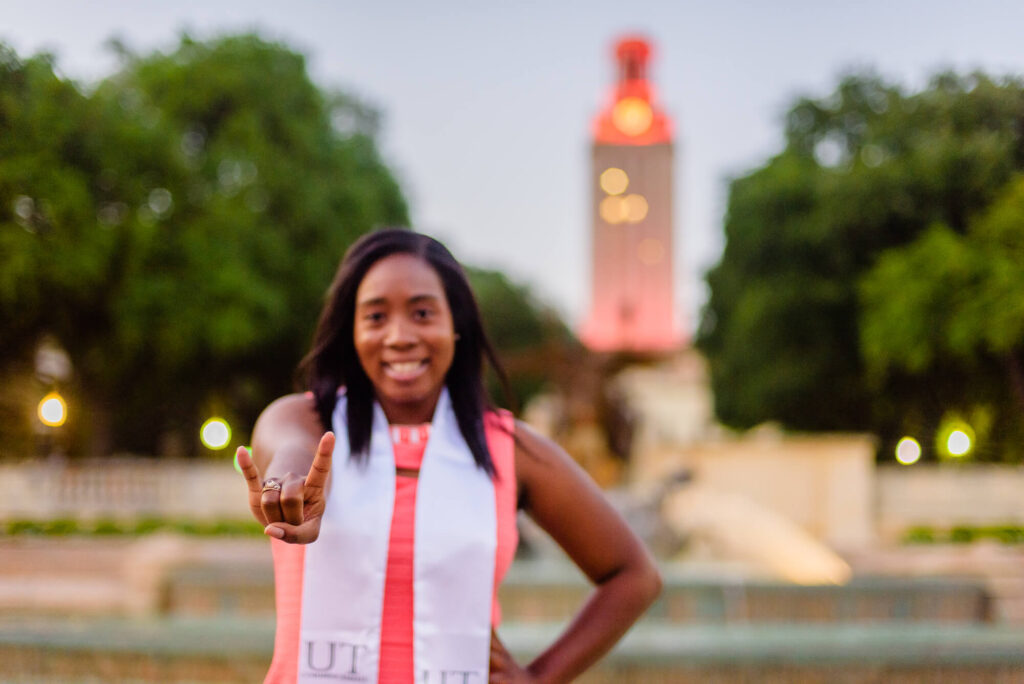 Senior Photo Locations at the University of Texas in Austin
Are you graduating from the University of Texas in Austin? Congratulations! You should be so proud of yourself for this huge achievement. It takes a Longhorn to know a Longhorn! As a former UT Austin graduate, I absolutely LOVE this campus and I know how hard you've worked to get to your senior year. I'm here to tell you… it is totally worth celebrating! I hope these UT Austin senior photo locations help you pick out where to do your celebratory senior photoshoot!
Did I leave off your favorite UT Austin Senior Photo Locations? Leave me a comment and tell me your special location!
1. The UT Tower
The UT tower is iconic and you need at least one of your senior photos here! The time of day is key since this can be a busy area and lighting can make a big difference. Be sure to check when you book your session!
2. Benedict Hall at the South Mall
The South Mall is always a popular spot. You may know it better by it's nickname, the six pack. This location has a huge green lawn surrounded by 6 red roofed buildings. You will most likely have at least one class here every so often. What you might not notice are some of the spots in between the buildings. This little gem is by Benedict Hall and is such a pretty spot for senior photos!
3. The Moody Pedestrian Bridge
The Moody Bridge was completed in 2016. It connects the Belo Center for New Media with the fourth floor of the Jesse H. Jones Communication Center. It's a great location! Even more so if your major takes you over here often.
4. Goldsmith Hall Courtyard
This hidden gem can be found next to the West Mall and across from the Harry Ransom Center! This is a fun location with ample options within this one courtyard and the best part? It's not very busy. Go check it out for yourself!
5. Littlefield Fountain
Littlefield fountain is one of the most popular UT senior photo locations! Definitely a fun spot if you plan on popping some champagne! If you are graduating during the spring semester you will definitely enjoy the cool water. Although, it's usually frowned upon to get in the fountain, everyone does it.
Ready to book your senior photo session at UT Austin?