Summer Activities for Kids in Austin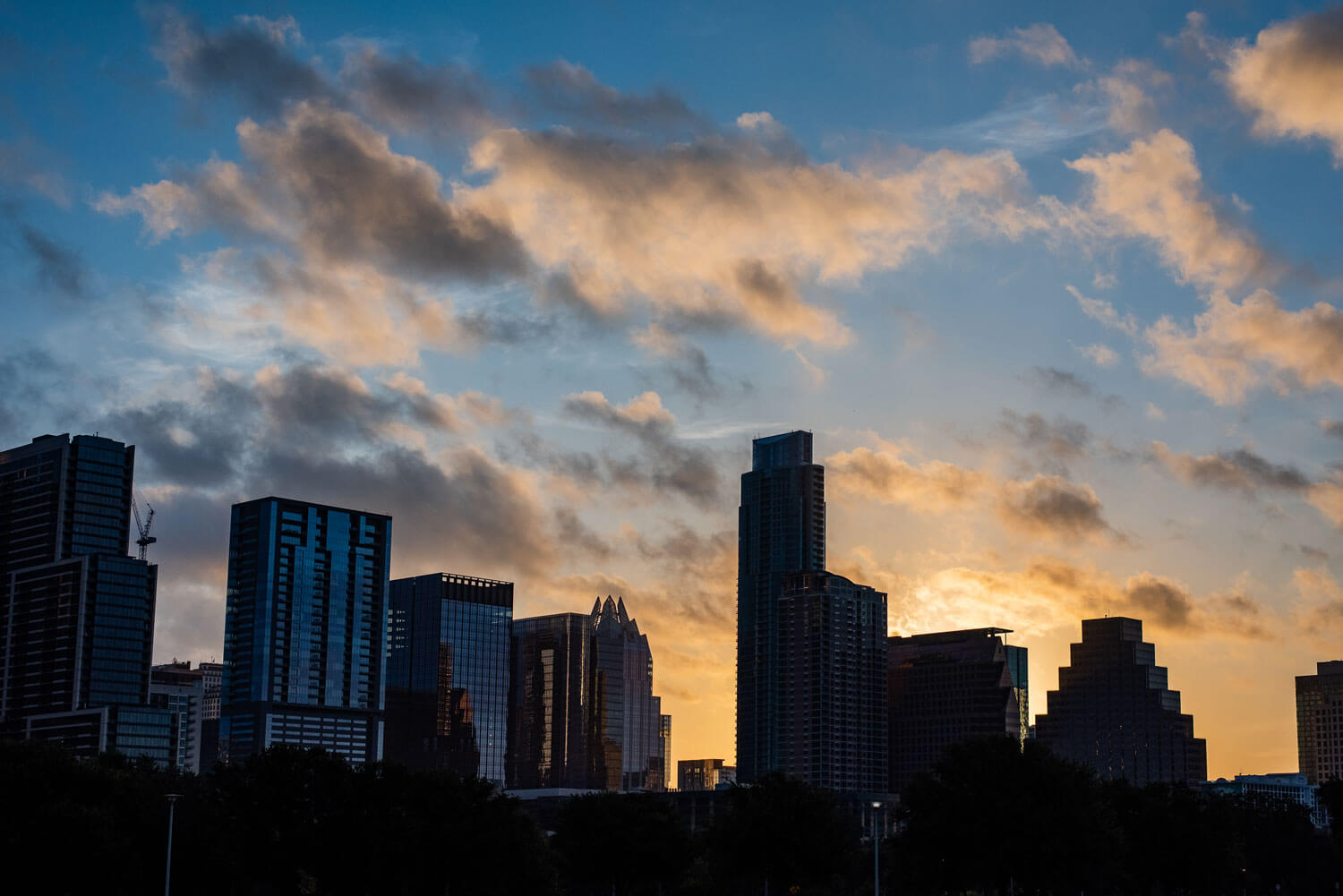 Family Friendly Summer Activities for Kids in Austin, Texas
The sweat running down my forehead announces summer's arrival! We count ourselves lucky to call Austin, Texas our home because there are so many fun family friendly activities to stay cool in this heat. Check out a few of my go-to summer activities for kids in Austin! Which one is your favorite?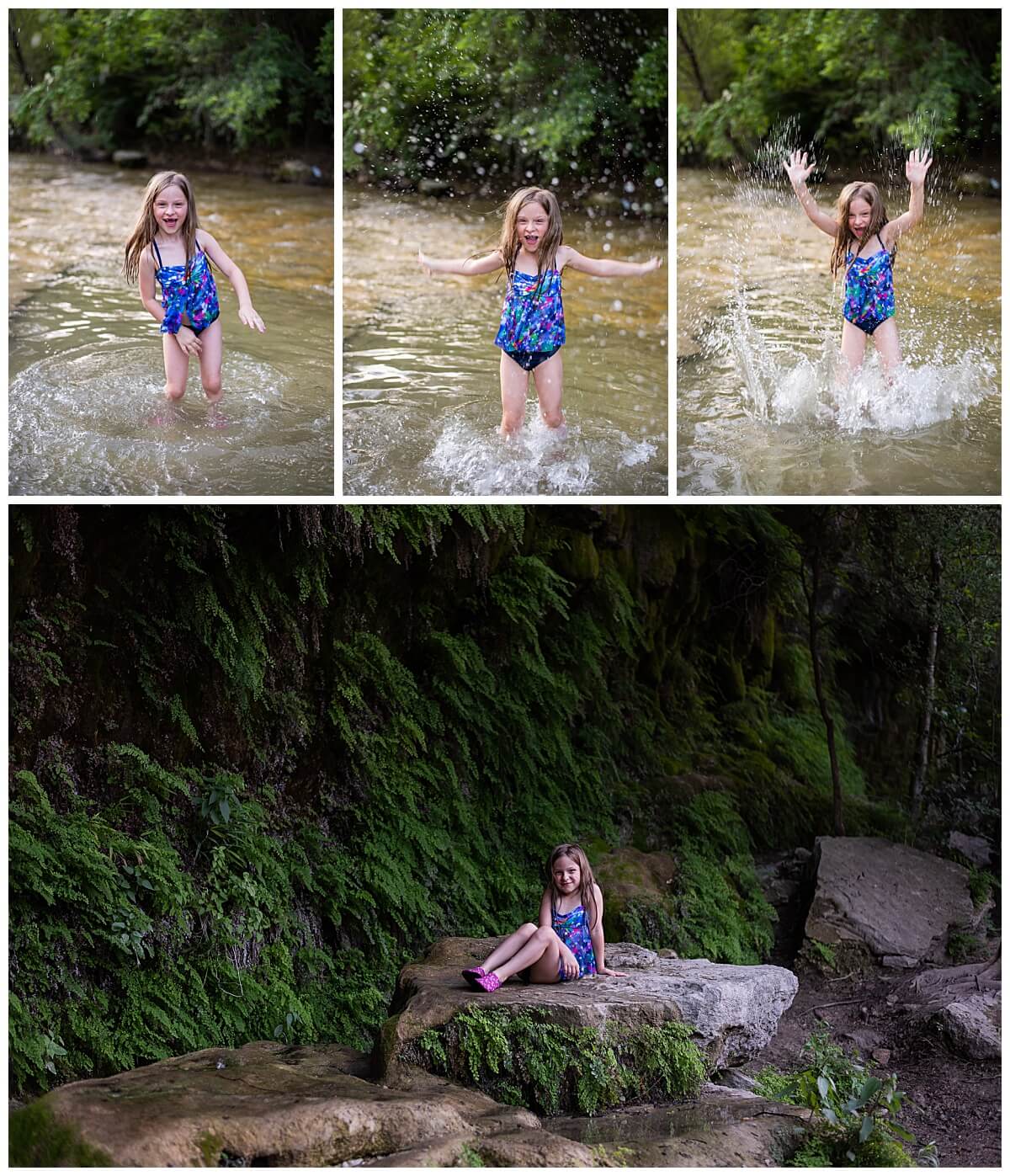 1. Bull Creek District Park
Austin's plethora of watering holes is no doubt one of the best aspects of living here. One of our favorites is Bull Creek District Park. This park has a few different entrances you can use to access the water. This is just one of the favorites we enjoy. It's great for kids and toddlers because there are many areas where it's relatively shallow and great for splashing around. This particular location has some large rocks that were fun for the kids to climb on as well.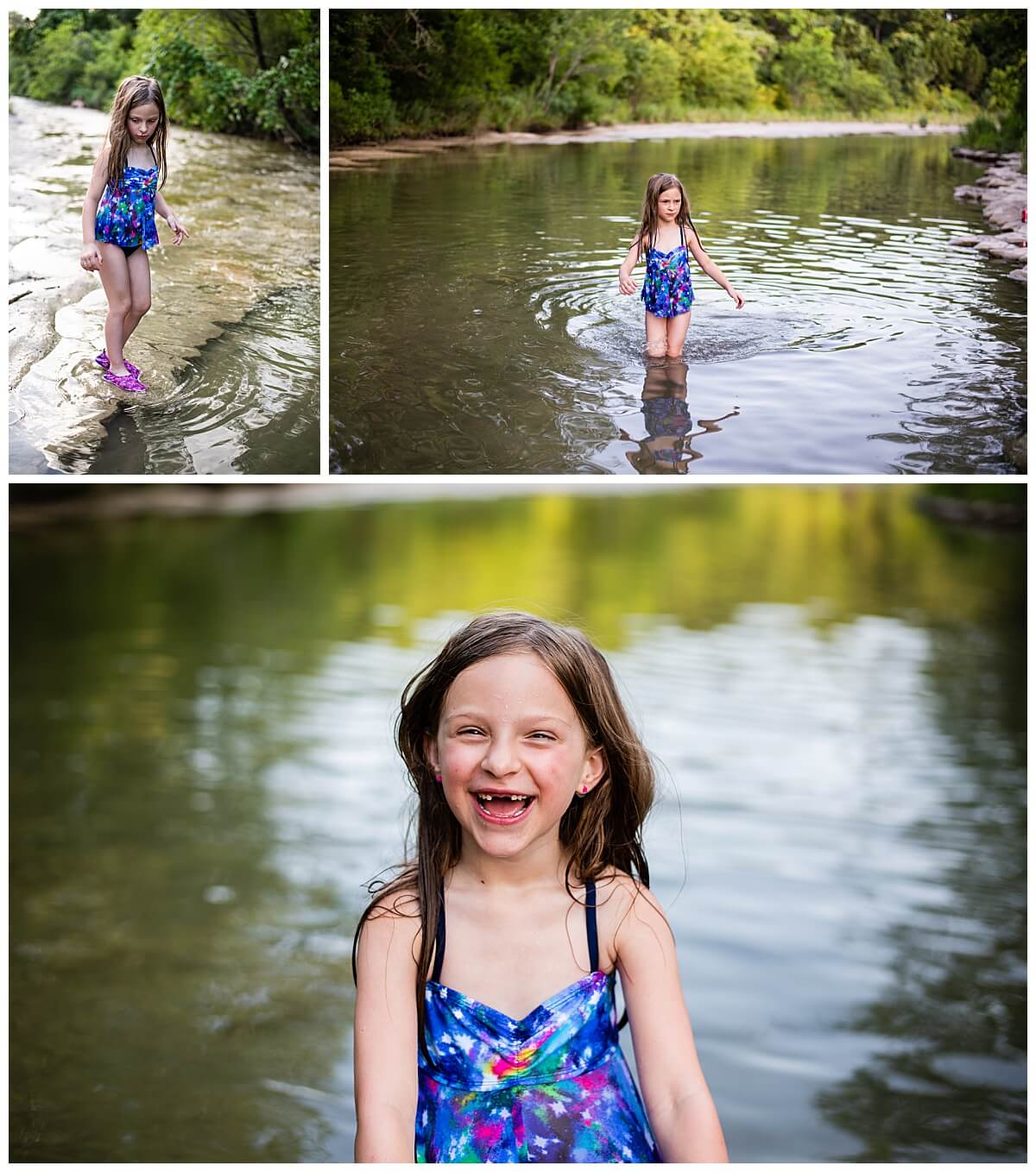 ---
2. Ricky Guerrero Splash Pad
This was the first splash pad we found when we moved to Austin in 2016 and it is a hard one to beat. It provides a ton of shade and lots of fun water features that not all of the splash pads have. It's a great location if you want to avoid the sun or if you forgot to pack the sunscreen. This is the perfect splash pad for little kids to cool off this summer! Have you been to the Ricky Guerrero Splash Pad? Which splash pad in Austin is your favorite?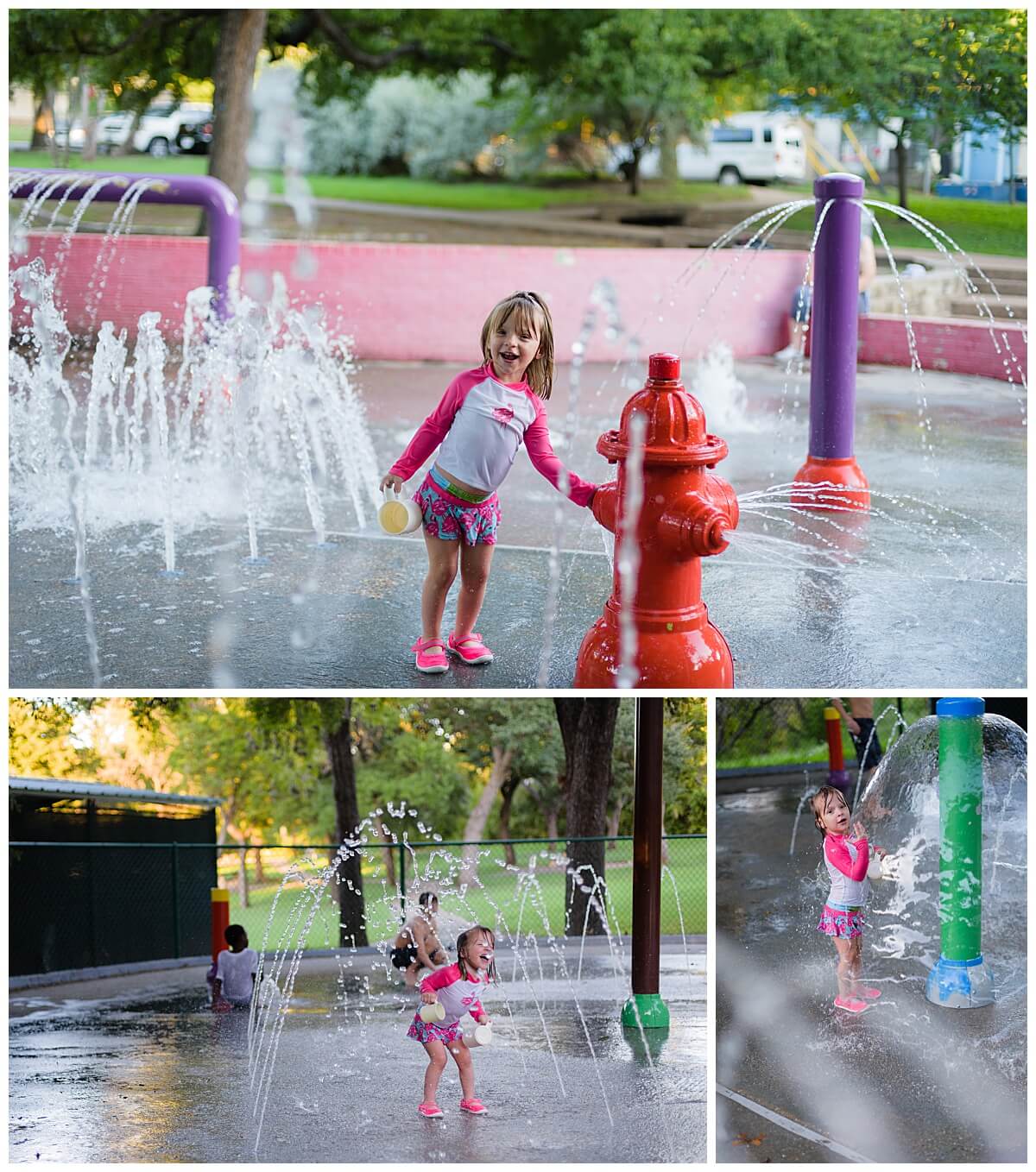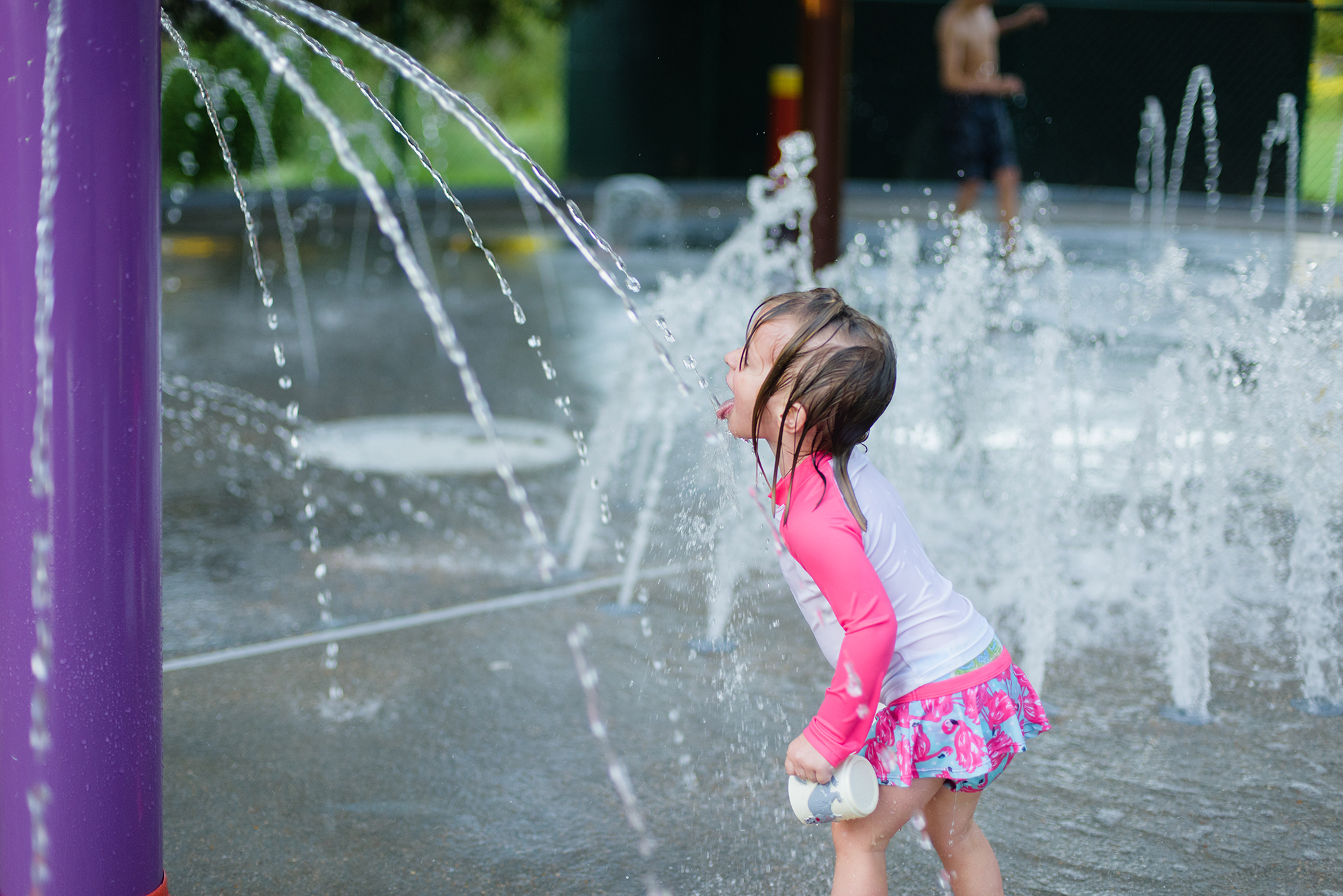 ---
3. Wonderspaces
Maybe you're looking to cool off indoors? Wonderspaces might be your jam! It's an immersive and interactive art installation in Austin, Texas. They change out the displays every so often and it can easily entertain your family for an afternoon. Not to mention there's AC! Check out their website for tickets.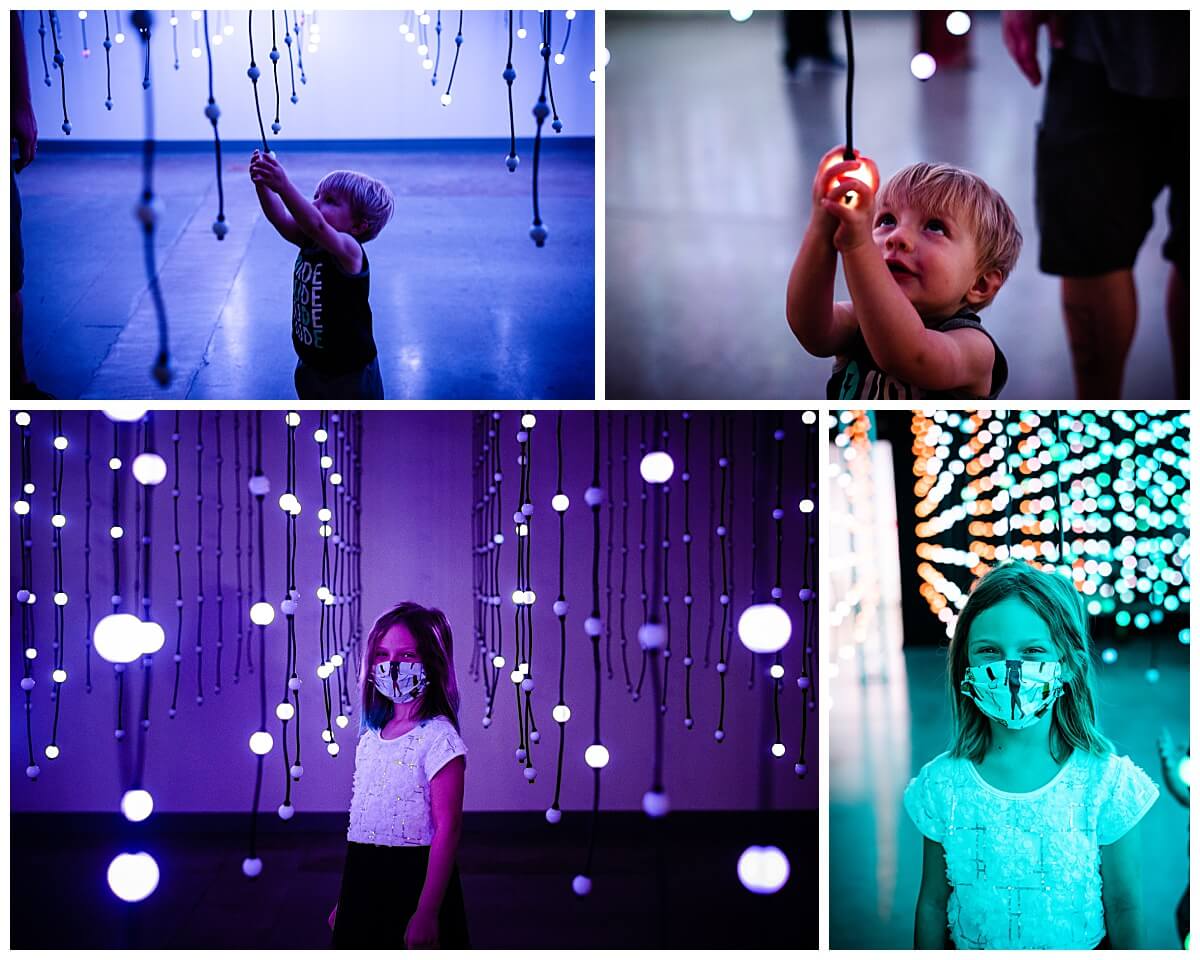 ---
4. Austin Public Library
The central public library in Austin, Texas is such a gem! We don't go as often as we'd like, but we sure do love it! If you're at the central library you can also go walk around the Seaholm District while you're there! The kids enjoyed seeing the outdoor art and old railroad tracks on our stroll. I forgot to grab a pic of the library, so you'll just have to check it out for yourself! Be sure to check their events calendar for lots of free activities for the whole family!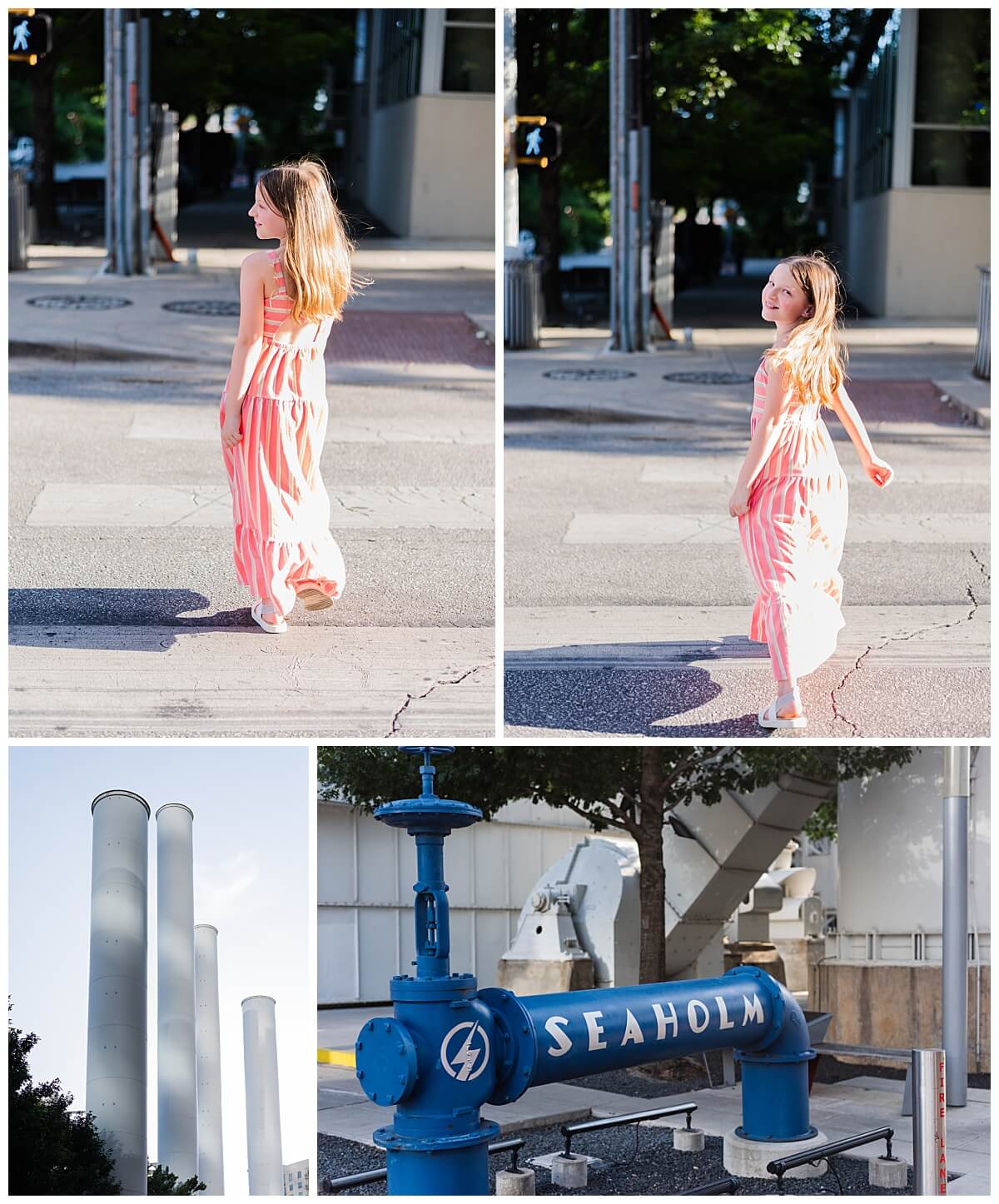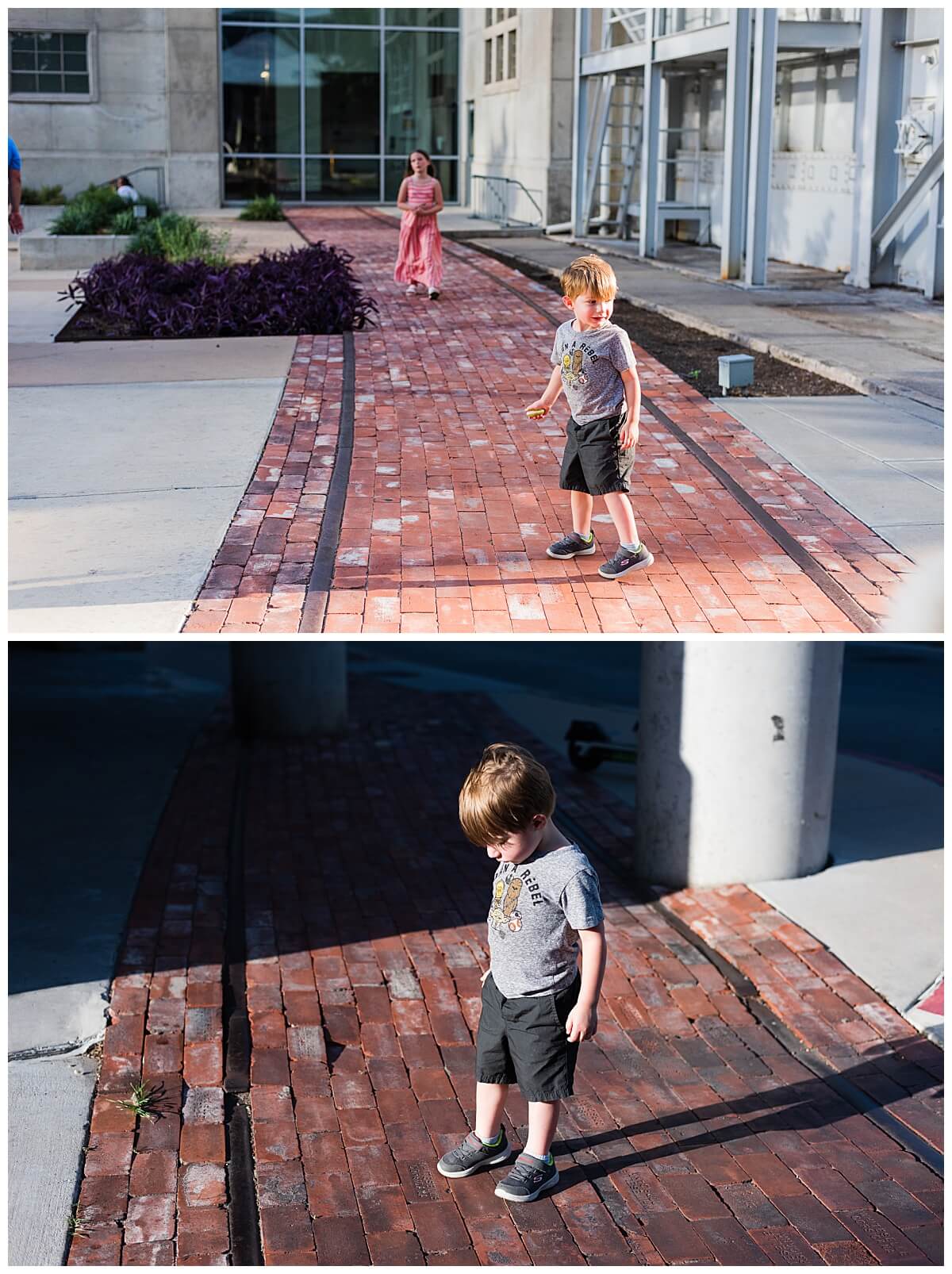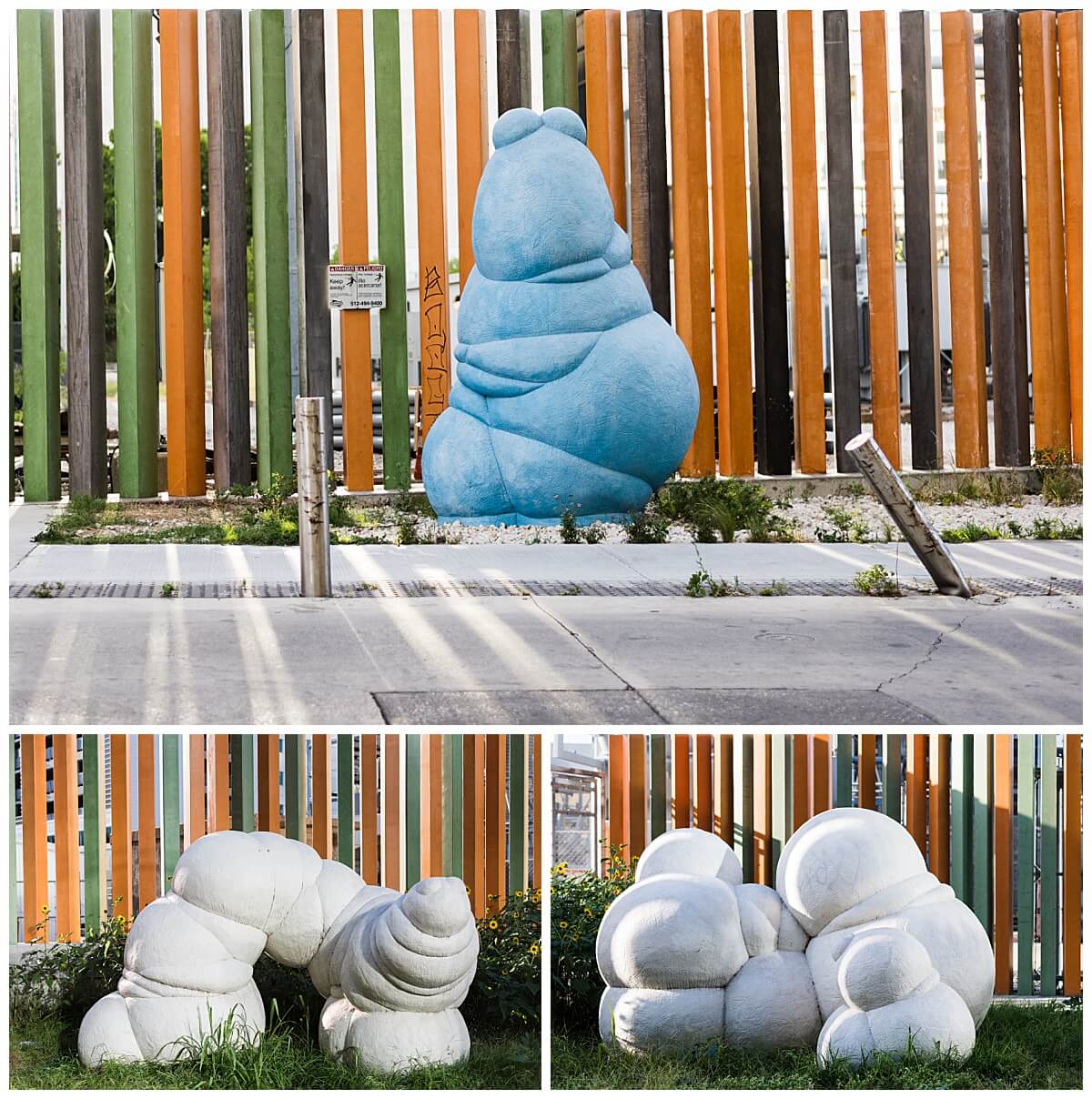 ---
5. Movie Theaters
Last but definitely not least are movie theaters! One of my favorite ways to beat the heat is heading into a cool, dark movie theater. Lots of theaters offer kids movie programs at a huge discount during the summer. Cinemark does discounts on Tuesday's as well. Make sure to check out the Alamo Drafthouse Kids Club as well!
---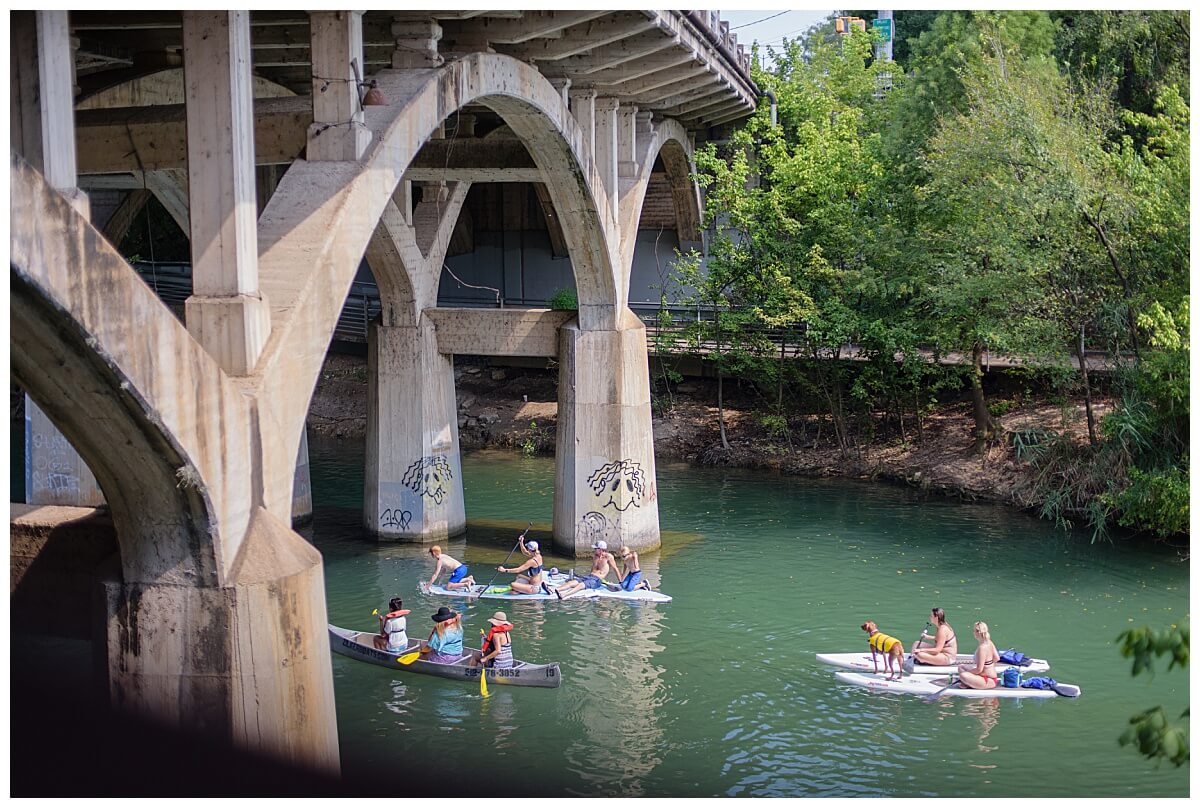 Want to explore Austin and get family photos at the same time? Let's connect!