The Ultimate Family Photo Shoot Checklist!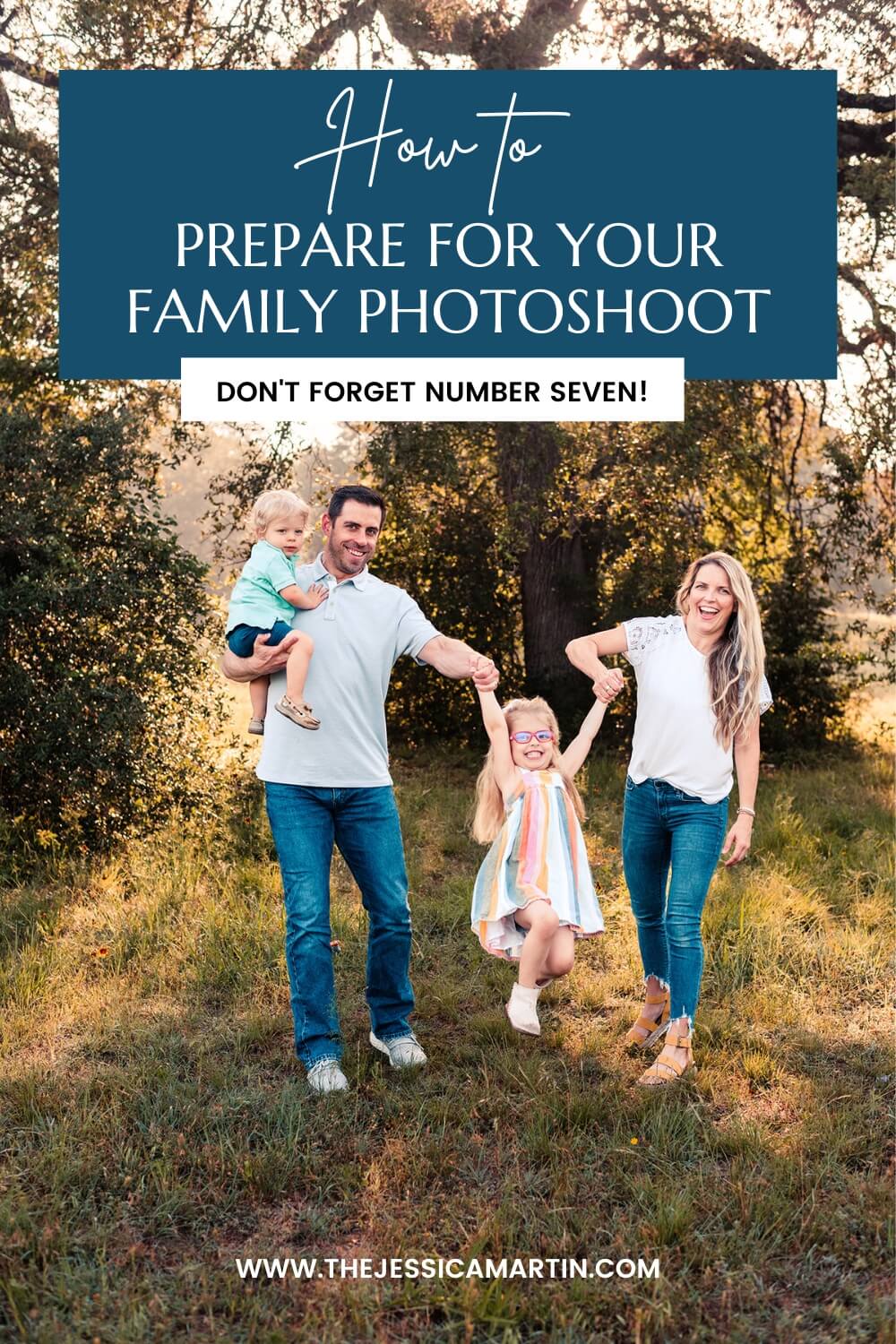 Use this printable checklist to prepare for your family photo shoot!
It can feel overwhelming to prepare for family photos, but it doesn't have to be! Use this complete family photo shoot checklist to help prepare for your family photos so nothing slips through the cracks. (Scroll to the bottom to download the printable pdf version!)
Look, I get it and I want to help make the process easy, even enjoyable (gasp!), if at all possible! So use my free checklist to help make your shoot a breeze!
Read the full list below for more info!
Schedule any hair, nail, and/or makeup appointments for before your family photo shoot. If you dye your hair you will like your images more if your roots are touched up. You don't have to do your nails, but if the nail polished is chipped please be sure to remove it.
Plan your outfits at least a week in advance—trust me, you don't want to wait 'til the last day! Plan these details early so you can feel relaxed on the day of your session. I'm here to help, so shoot me an email or text if you're having any trouble deciding. (I also send out a clothing guide and other free goodies when you book your family session with me!)
Prepare your kids expectations to let them know what's happening.

I know

how hard it can be when you have a shy child! Talk to them in a fun and light-hearted way about how you're going to go hang out at the park with your friend "Jess"! I even suggest pulling up my personal profile on social media to show them what I look like so they can start to feel more at ease.
Do you have special props or images you want to capture? Brainstorm with your family!

Some families bring heirloom quilts, a special toy, a family made outfit, etc. Some families know they want a very specific type of image captured. If you have these preferences, be sure to brainstorm them in advance and let me know how I can best help capture your family!

Check over all the emails I sent! Links to blog posts, the What to Expect Guide, or Clothing Guide, and Pinterest vision boards. These are all very important because they are full of tips and information that is made to help your photo shoot be the absolute best!
Make sure everyone drinks enough water and gets a good night's rest the day before the family photography session. I can't stress this enough! Water and sleep, not only help you feel great, but look your best! No one wants dark circles.
Have a good meal the day of your shoot and pack snacks for the kiddos! Think filling and protein. Keeping the kids satisfied longer will help with their behavior. If you want to bring other incentives for the kids, don't tell them about it. Wait until their fatigue sets in before surprising them with the toy or candy.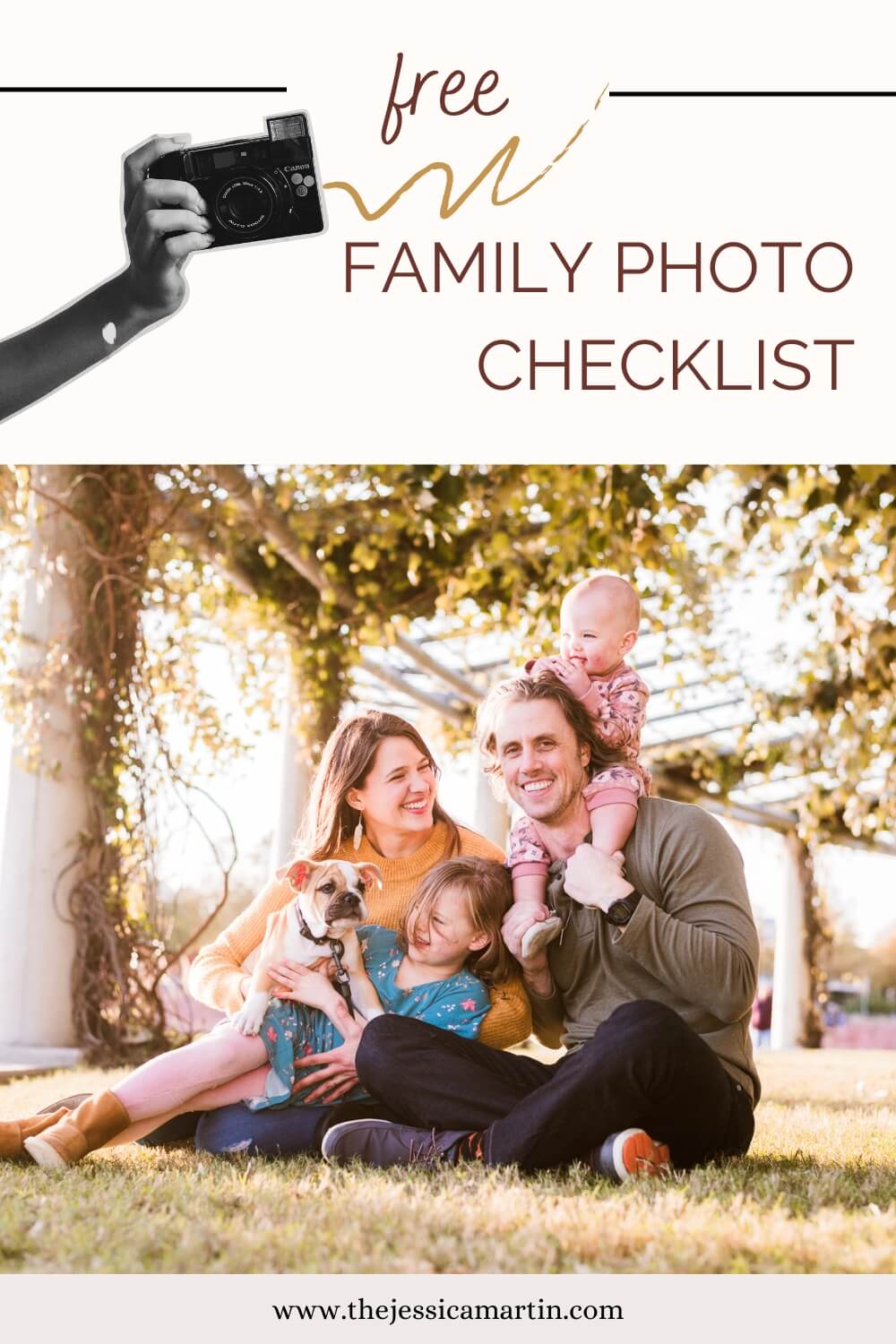 ↓ ↓ ↓ Download the printable family photo shoot checklist here ↓ ↓ ↓
Free Photoshoot Checklist (73 downloads)
Jessica is a senior and family photographer located in Austin, Texas and available for adventures!