Quinceañera Photography in Austin, Texas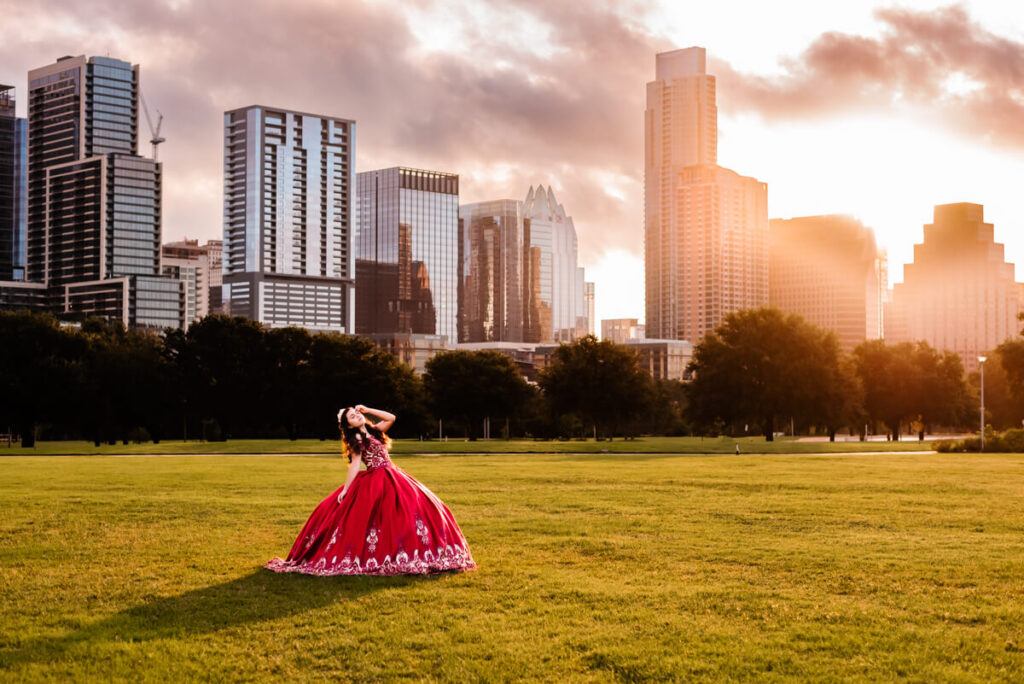 Quinceañera Photos in Austin, Texas
Jessica specializes in teens and fills her schedule with seniors graduating high school. When Adalee's mom reached out to her asking if she does quinceañera photography she knew she would enjoy capturing this wonderful girl in her epic quinceañera dress.
Due to Covid, Adalee wasn't having a big quinceañera party, but she still wanted to dress up and take some beautiful photos of this rite of passage and I am so honored I got to capture her quinceañera for her and her family to enjoy for years to come.
We live in the same neighborhood and I'm so glad they reached out to schedule this quinceañera photoshoot in the heart of Austin, Texas. More specifically at Butler Park. Have you been there yet? It's such a cool spot downtown. I took my kids back today to play at the Children's Alliance Garden. It's a new playscape that is so cool to check out. If you have kids they will have a blast climbing and playing. Bring you swim stuff because they also have a splash pad for these hot summer days! I know we will plan to go earlier next time because it was just so stinkin' hot.
Quinceañera Photoshoot at Butler Park in Austin, Tx
Back to this session… There's a huge open field at Butler Park with a beautiful skyline view of downtown Austin. It's a wonderful area for photos. Not only does it have a skyline but there's a plethora of natural beauty with the trees and tank.
Adalee started out in her gorgeous red quinceanera dress and then changed into another dress for her soccer photos. Did you know she's been playing since she was 4?! Over 10 years of soccer, that's impressive! She currently goes to Kipp and says she loves it there. They purchased her beautiful quinceanera dress at My Austin Quinceanera. We started at sunrise for this session and it's always nice to be in a place that's typically busy and visit that same place at sunrise to see just how quiet it can be.
Want to schedule a quinceañera photoshoot for your big day?