Manor Family Photographer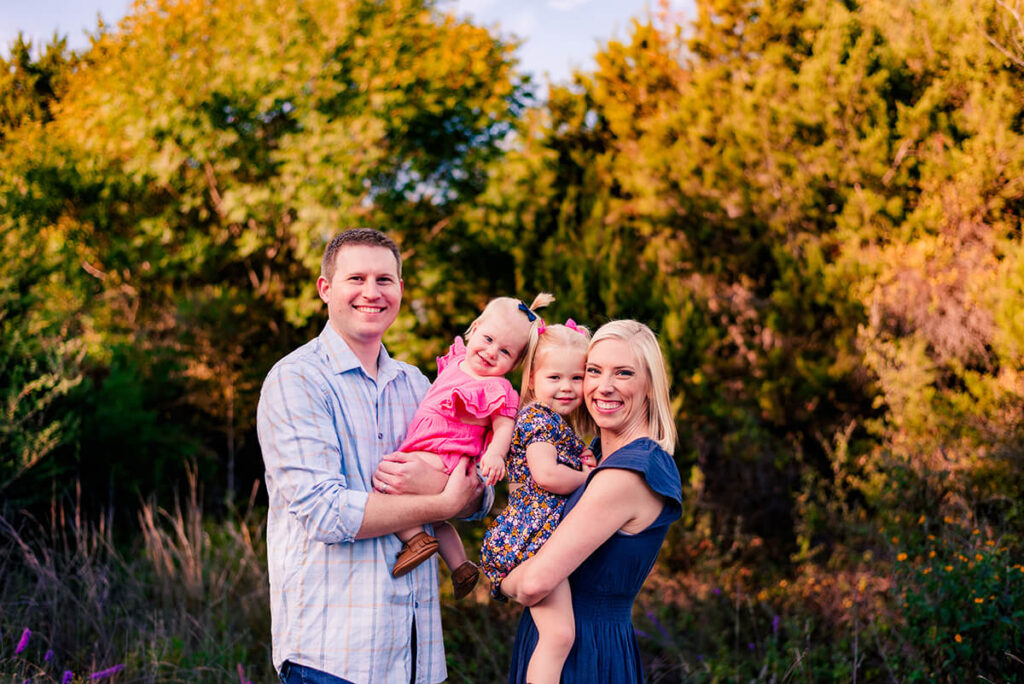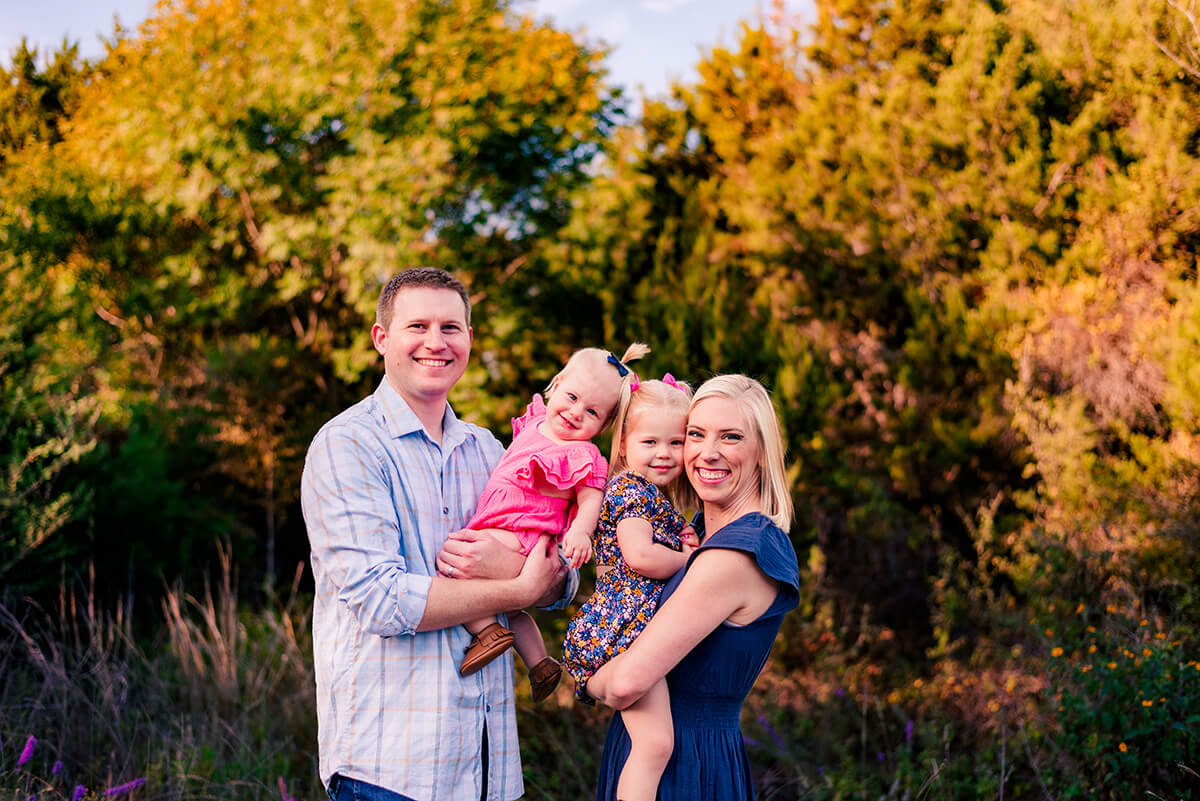 Taking Family Photos With Babies & Toddlers
Meet the Schwartz family! I am so glad Tiffany found me Facebook. I know how hard it can be to schedule a photo session with two little ones. There's always a lot to consider…. nap time, lunch, bedtime routines, etc. Younger kiddos are in significantly better moods in the morning which is why I typically suggest a morning time slot if you have children under 3. You are finished before lunchtime and back to your daily schedule before you know it. When it comes to toddlers, working with their schedule has its benefits. It's stressful enough getting ready for a photo shoot and if you add a meltdown to the mix it can dampen the mood and be harder for them to recover.
Manor Family Photoshoot
Manor is right outside of Austin and I found this great location for family photography nearby, Copperfield Nature Trail. I love exploring different parks and trails in the Austin area almost as much as I love being a family photographer in Austin. Of course, we all know the big most popular areas, because they've appeared on many blogs for where to go in Austin. This trail was part of a neighborhood and even had ducks at the pond. The best part? I didn't have to clone out 10 people in the background. Ha! In all seriousness, this little hole in the wall was a great spot for family photos with some nice trails and after it's over you can go play on the playground before you go home. Scroll down to see the ducks!
Family Movies – Home Videos
You will NEVER regret making home movies. It is such an amazing feeling when 30 years later you can watch a home movie and see your family and your kids can witness what you were like as a child. They can recognize, that yes, you were once a child, just like them. They always say the days are long but the years are short and it's painfully true. It might be a long day filled with tantrums and giggles, but before you know it they aren't running to you, arms outstretched, because they missed you. When you book a family session with me – you get a full gallery of at least 50 images, but you also get a beautiful home movie for you and your family to enjoy for a lifetime.
See more from Jessica – Family Photography in Austin, Texas!
If you're looking for a family photographer in Austin shoot me a message!