Halloween Family Photoshoot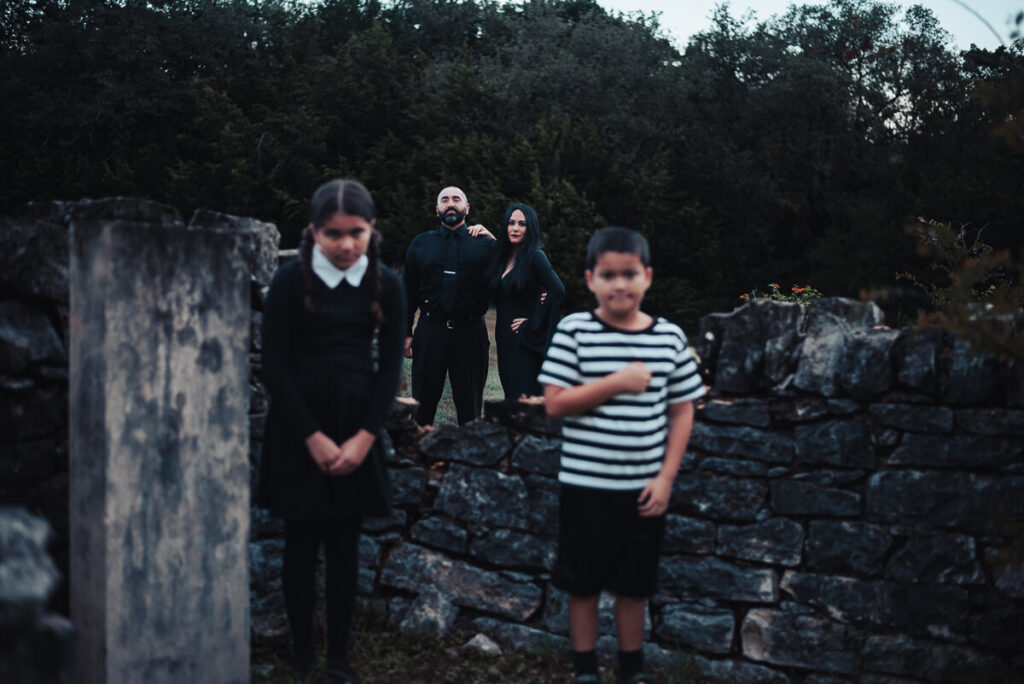 Addams Family Photoshoot at Old Georgetown Cemetery
This Addams family Halloween photoshoot was by far one of the most fun family sessions ever! I love when people approach me with Halloween themed photoshoot ideas. Yes, please, and thank you! These types of shoots definitely make my job feel like a dream. Do you and your goblins dress up for Halloween? There is nothing that sends chills up my spine more than a Halloween photoshoot! We shot these early in the morning as the sun was coming up to get a more low-light result. Sunset would have also worked, but didn't fit into our schedules for this day.
Meghan As Morticia Addams
Meghan is a Nightmare Before Christmas collector and a video creator. You can find her posting Halloween goodies ALL YEAR LONG! If Halloween is one of your favorite holidays then you should go follow her accounts. You can find her on Instagram or YouTube.
When Meghan replied to me in the Facebook group post I was so excited! It was difficult to contain myself because I knew she was considering lots of other photographers. After she told me she wanted to move forward with me, I was ready to hop on a broom and fly across the moon ecstatic! Unlike Mick Jagger who woefully could not get any satisfaction, themed photo sessions completely satiate my creativity. I am absolutely frickin' infatuated with how this set of images turned out. The eye of newt in the witches brew? In the process I made a new friend! Thank you so much for hiring me Meghan!
The Addams Family Candle Line from Lux Illume Candles
Meghan and her family took some photos for Lux Illume Candles for Nicole's new candle line, The Addams Family. It was so wonderful to help out another woman in business.
Want to see more Halloween Fun?
I've done a few more conceptual Halloween photoshoots before. You can check those out here!
Are family Halloween costumes your thing? I'd love to help you capture this once a year holiday in a new and fun way for unique Halloween family photos!